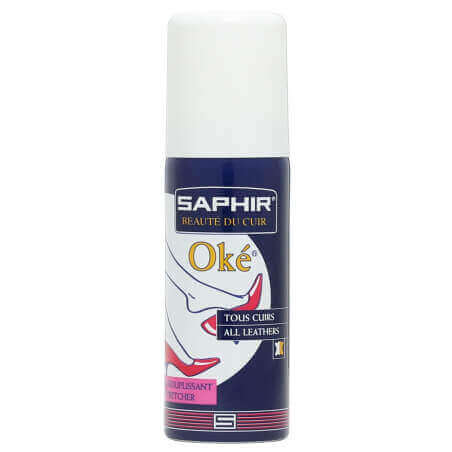  
Oke Leather Shoe Stretch Spray by Saphir 50ml
This fabric softener has the function of relaxing the leather of your new or too narrow shoes to dissipate any discomfort or pain. Tested by our workshop manager Mr Shoe, this 50ml format is able to soften many of your shoes while remaining compact.
Details
This product is
Tested . Checked . Approved
You may also like.
Here are our recommendations that you may need in addition to this product to ensure optimal results.
How to use this product.
Quick and easy to use, designed for any shoe novice. Apply the fabric softener directly to the areas you want to relax.

Do not hesitate to wet the leather or even soak it completely inside and out to obtain the best possible result. In case of severe discomfort, wear your shoes immediately after application to reshape the leather to the shape of your foot. The product does not require rinsing. We strongly advise you to use a form to force accompanied by its onions in order to target the painful areas more effectively.

You can repeat the operation for several days in a row to obtain the relaxation you want.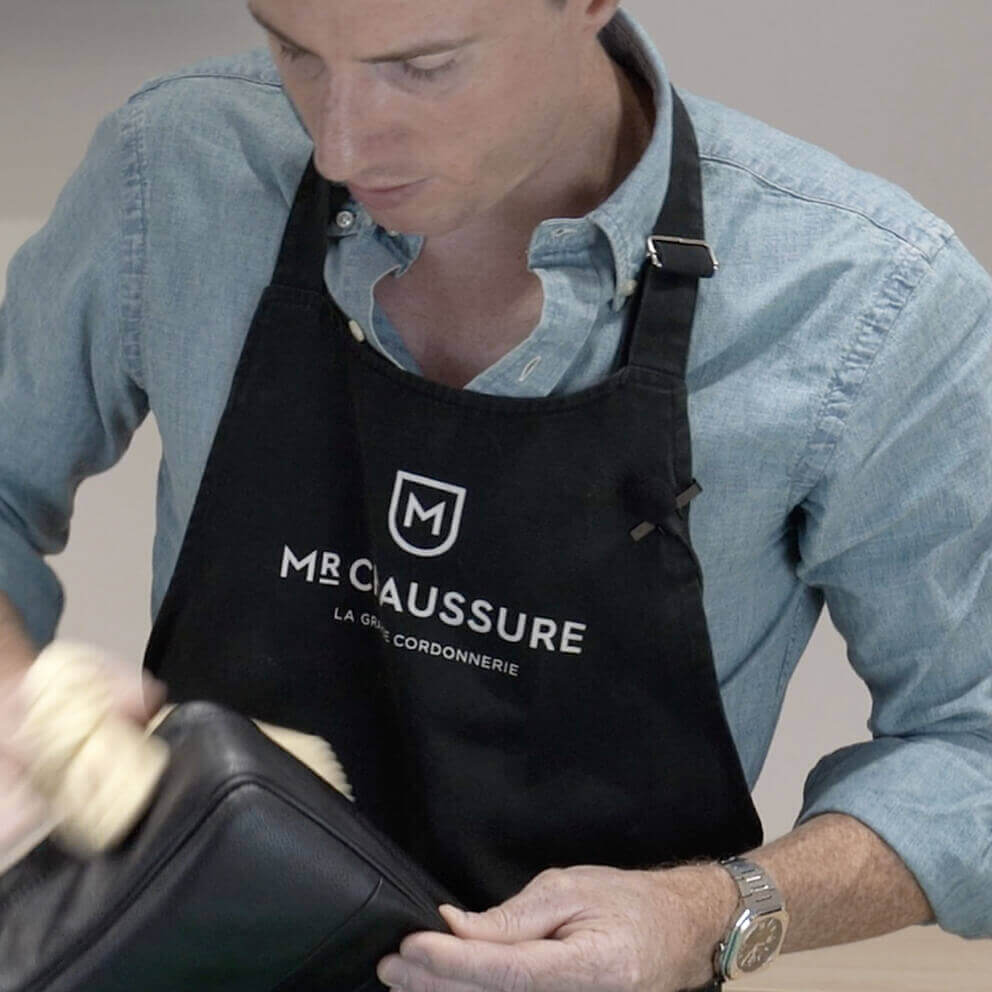 Details.
Find all the details for the product:
Oke Leather Shoe Stretch Spray by Saphir 50ml.
For more information on the use of this product you can consult the associated tutorials
Colour range :

All Colours

Category :

Care Products

Materials :

All Materials

Type :

Spray

Volume :

50 ml

Use :

Softener

Weight :

0,140 g

Length :

5 cm

Width :

5 cm

Height :

15 cm