Saphir Rife Black Shoe Polish
Product designed to nourish and shine black patent leather shoes to intensify the original colour and camouflage imperfections. Tested and approved in Monsieur Chaussure's workshops.
Details
This product is
Tested . Checked . Approved
You may also like.
Here are our recommendations that you may need in addition to this product to ensure optimal results.
How to use this product.
Liquid product to be applied with a clean 100% cotton chamois for best results.

Before nourishing your patent leather, we advise you to remove dust with a scraper and to clean the leather of stains accumulated over the years before using a carnauba wax cleansing milk to preserve its feel. Shake the bottle and pour a small amount of product directly onto your chamois. Then apply the product to the leather using circular movements. Repeat the operation as many times as necessary to cover the entire shoe evenly. Leave to dry for 3 minutes and then wipe off any excess with a clean chamois. To complete the maintenance, rub a shine brush energetically all over your shoe.

Store your bottle properly closed in a shady and dry room for a better conservation.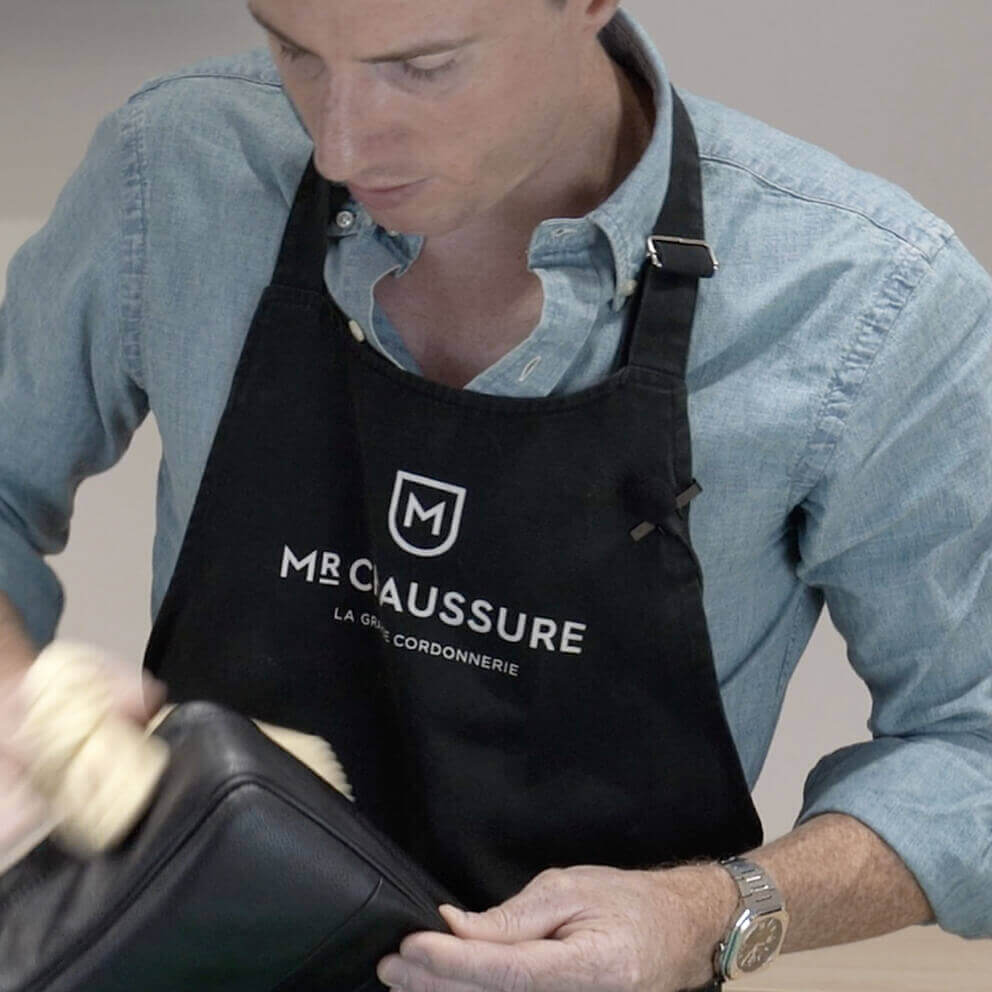 1 review / 5 stars
The rating for this product is 5 out of 5 stars.
We collected nearly 1 reviews from verified buyers.
Nick De R.
Verified buyer
London, Sep 11 2023
Details.
Find all the details for the product:
Saphir Rife Black Shoe Polish.
For more information on the use of this product you can consult the associated tutorials
Colour range :

Black / Grey

Category :

Care Products

Materials :

Patent Leather

Type :

Liquid

Volume :

100 ml

Use :

Hydrating & Recoloring

Quick Access :

The Workers' Choice

Weight :

0,215 g

Length :

4 cm

Width :

6,2 cm

Height :

15,3 cm