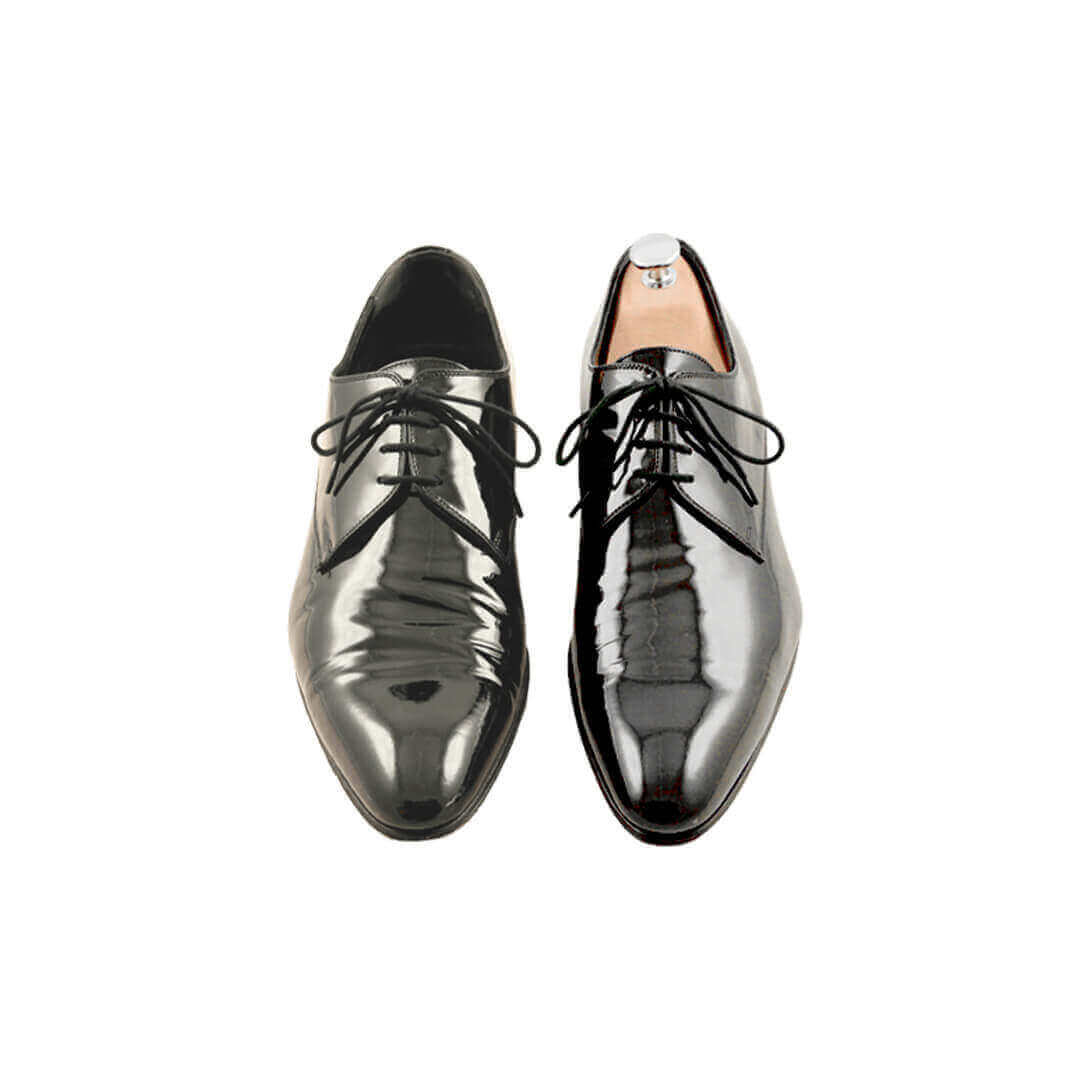 This lesson describes all the steps necessary for the care of patent leather shoes.
Patent leather shoe care involves taking care of the shiny coating applied to the leather's surface. The care products will not treat the leather that lies beneath this coating.

Patent leather is often made through a complex combination of materials. As such, a sponge or cloth will not suffice for cleaning this type of shoe.

Shoes made of patent leather may be cleaned once per month, based on the use of 3 alternating pairs.
Return - Guides & advices
See the products used
This advice file reads in
10min . 5 steps
STEP 1: PREPARATION
Remove your shoelaces to prevent them from getting soiled.
Place your wooden shoe trees (or boot/ankle boot stretchers) into your shoes and stretch them.
See the products used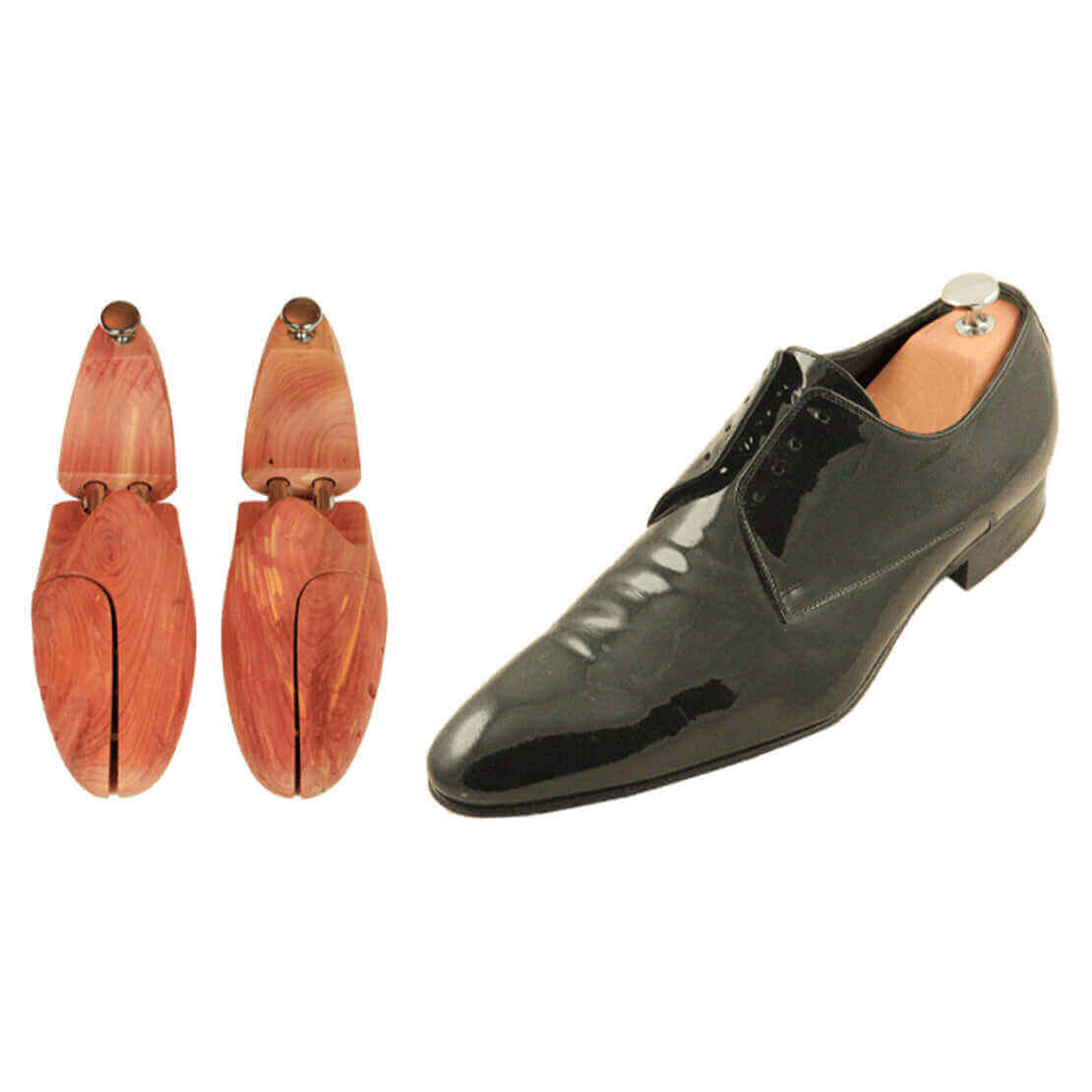 STEP 2: CLEANING
Wrap a polishing cloth around your index and middle fingers.

Load the polishing cloth with your leather cleaner and apply the product to the shoe using vigorous, circular strokes.

During the step you will be cleaning the shoe by removing all of its impurities, grease stains and water marks.
Keep in mind that, unlike smooth leather, this cleaning phase will not smoothen out creases.

Patent leather is particularly fragile and most of the signs of ageing, such as cracks and deep scratches, are irreversible.
See the products used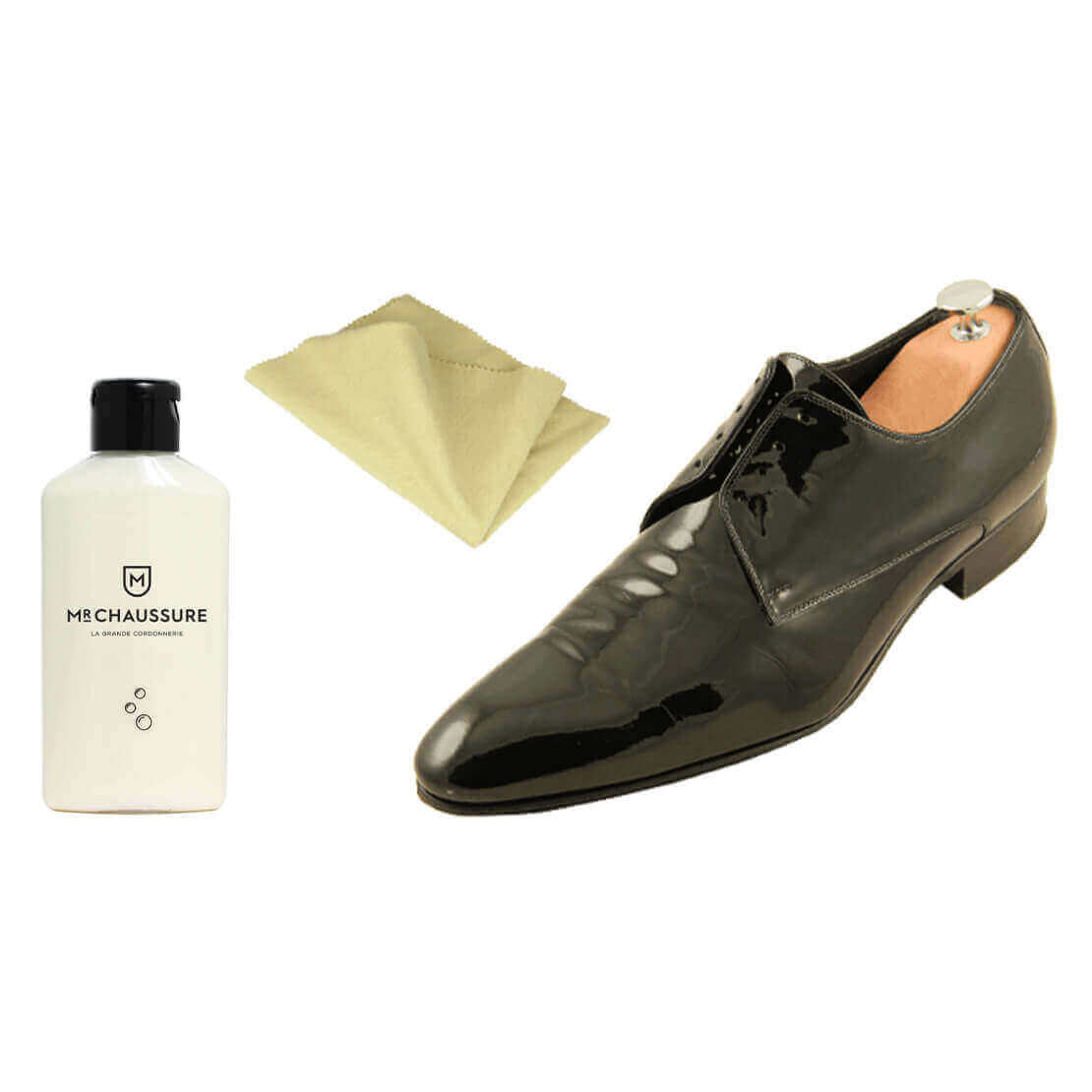 STEP 3: NOURISHING THE WAX STITCHING
Dab your welt brush into the neutral dubbin and apply the product generously to the welt edging to allow it to fully penetrate and nourish the wax stitching. This nourishing step is very important since dried out stitching comes apart and could compromise the stability of the shoe sole.

Pay particular attention to the stitching around the tip of the shoe as this is the part that is most exposed to impact.

A l'aide d'une chamoisine, essuyez tout le surplus de graisse qui n'aurait pas été absorbé par le fil poissé ou qui aurait débordé sur le cuir verni.

Note: The image displayed is only an example, as the shoe has no wax stitching.

Note: Remember to apply a shoe polish from time to time to your shoe soles.
See the products used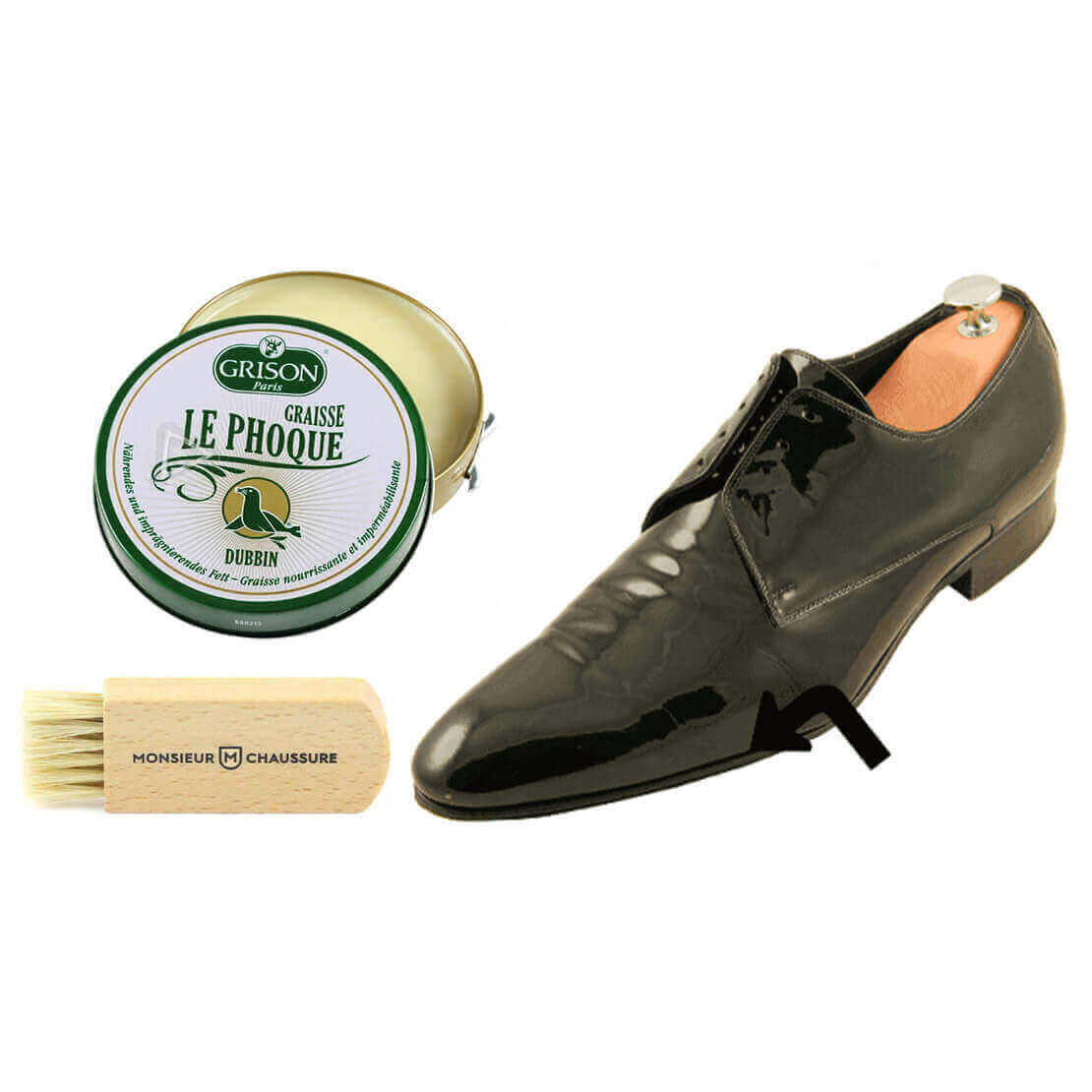 STEP 4: HYDRATING AND RESTORING
Patent leather is completely waterproof. Over time, it becomes cull and tends to crack. This step softens the patent leather's surface and restores its shine.

Wrap a polishing cloth around your index and middle fingers and load the cloth with your patent leather polish. Massage the product onto the shoe.

Allow drying for 15 minutes until the surface becomes matte.
Care products for patent leather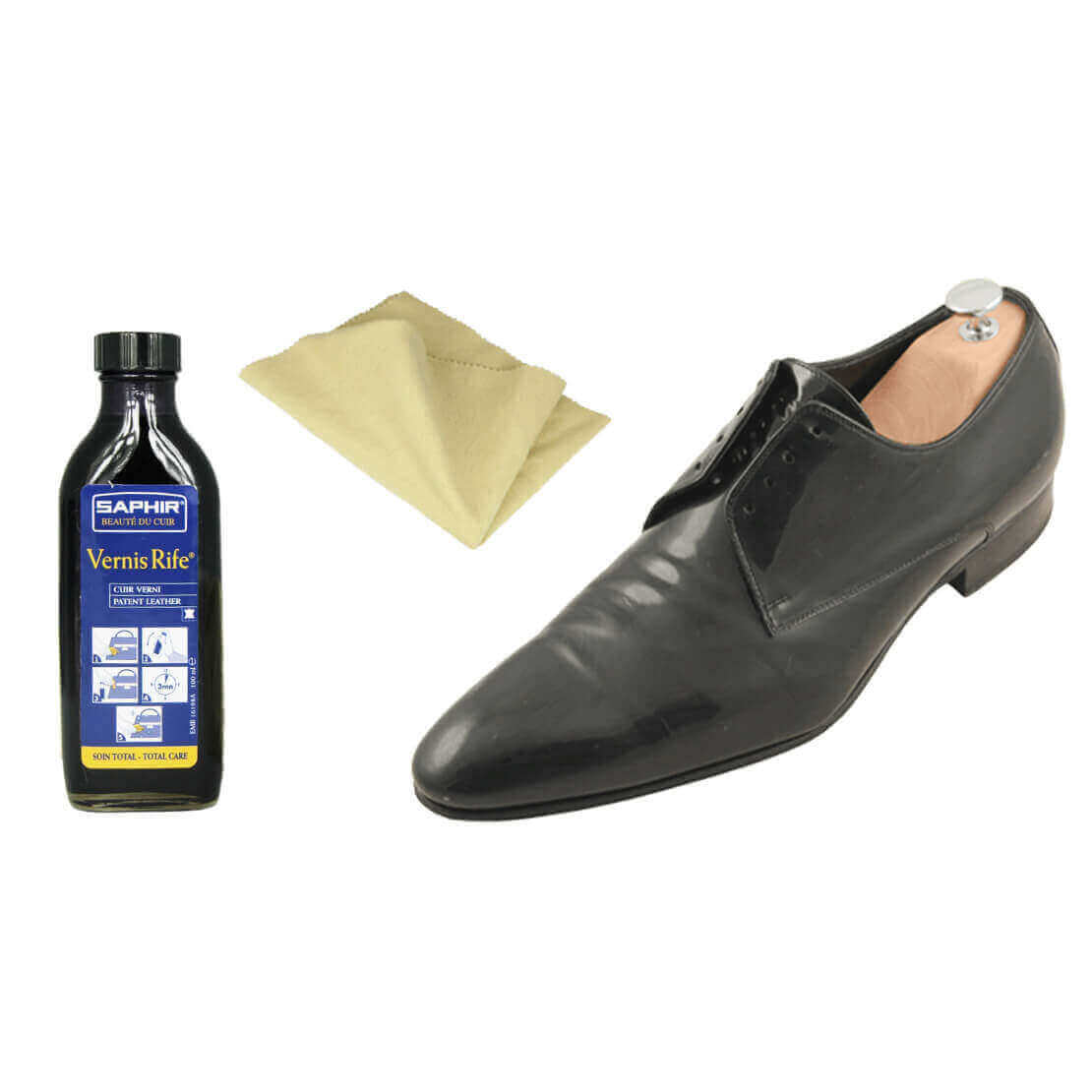 STEP 5: POLISHING
With your polishing cloth, polish your shoe using very quick strokes, as you would with a shoe shine brush on smooth leather.

We recommend using a patent leather brush on your shoes before putting them on in order to maintain their shine and prevent scuffs and scratches.
See the products used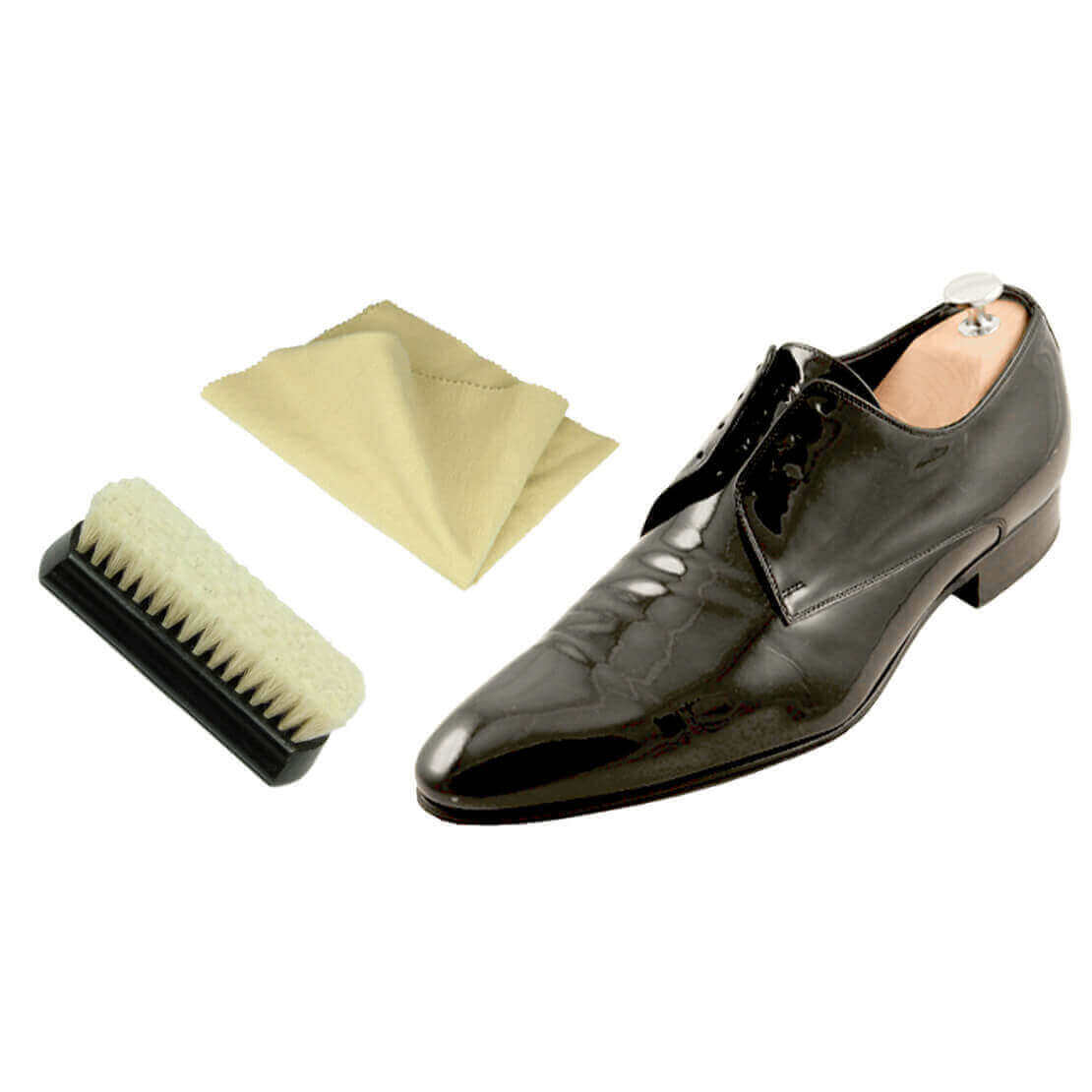 CONCLUSION
Result: Before / After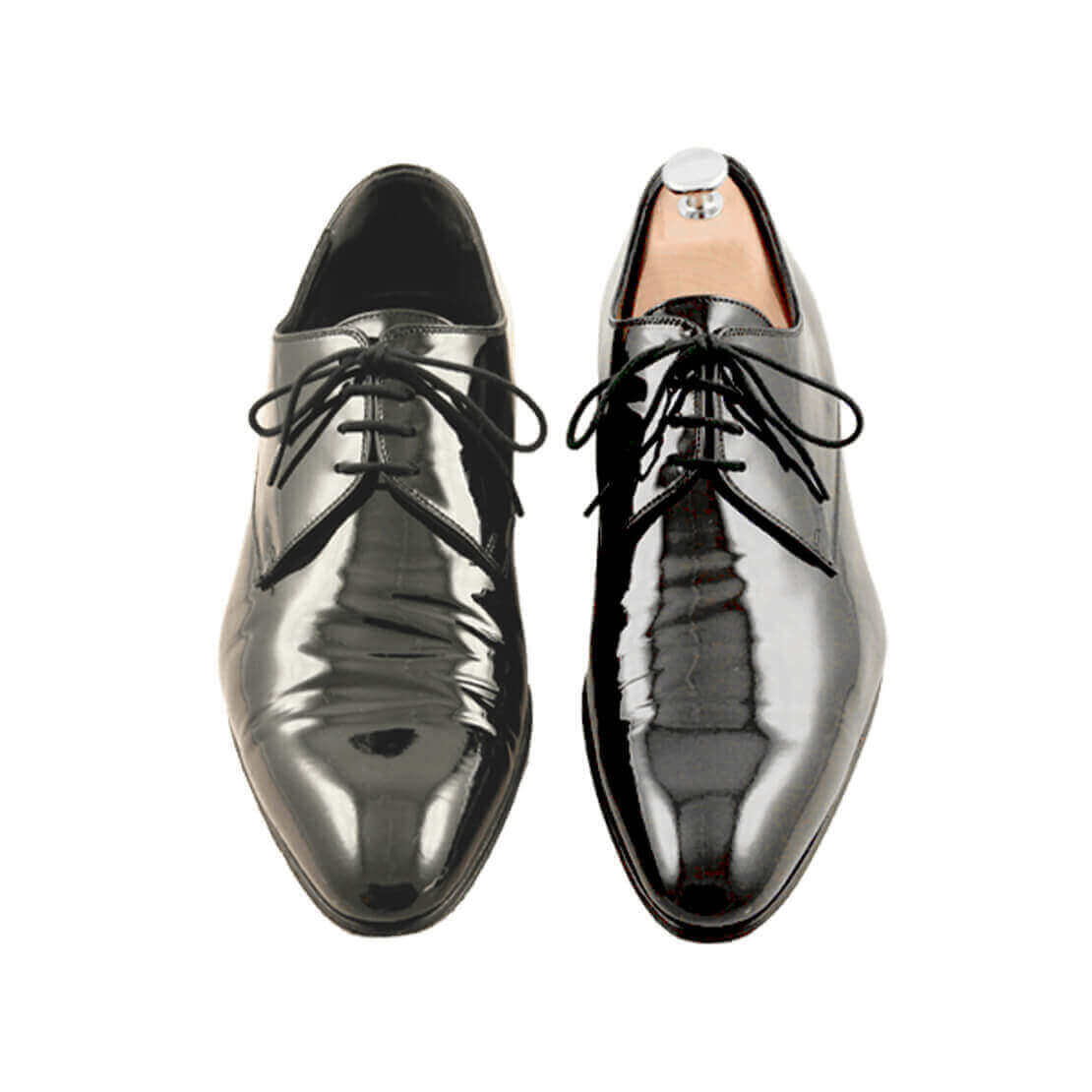 Products used.
Our users can't live without it! Find here the essential best-sellers, recommended by our community.