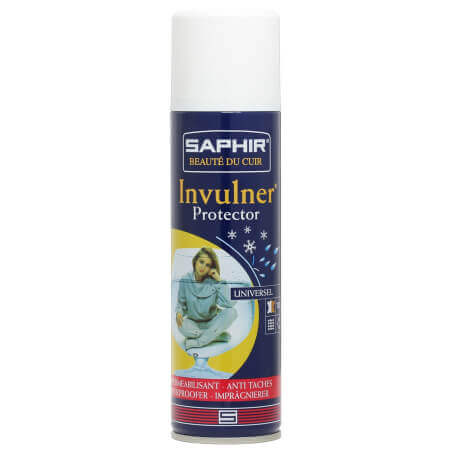  
Saphir Waterproof Spray 250ml
This product allows you to effectively waterproof your leathers. The waterproofing protects against rain but also against stains and other everyday incidents. This product complies with the Monsieur Chaussure quality charter.
Details
This product is
Tested . Checked . Approved
You may also like.
Here are our recommendations that you may need in addition to this product to ensure optimal results.
Description.
Use this product in a ventilated room, remember to clean and dust your leather before use.

Apply the product about 30cm away from your shoes.

Let your leather rest for about 45 minutes before handling it again.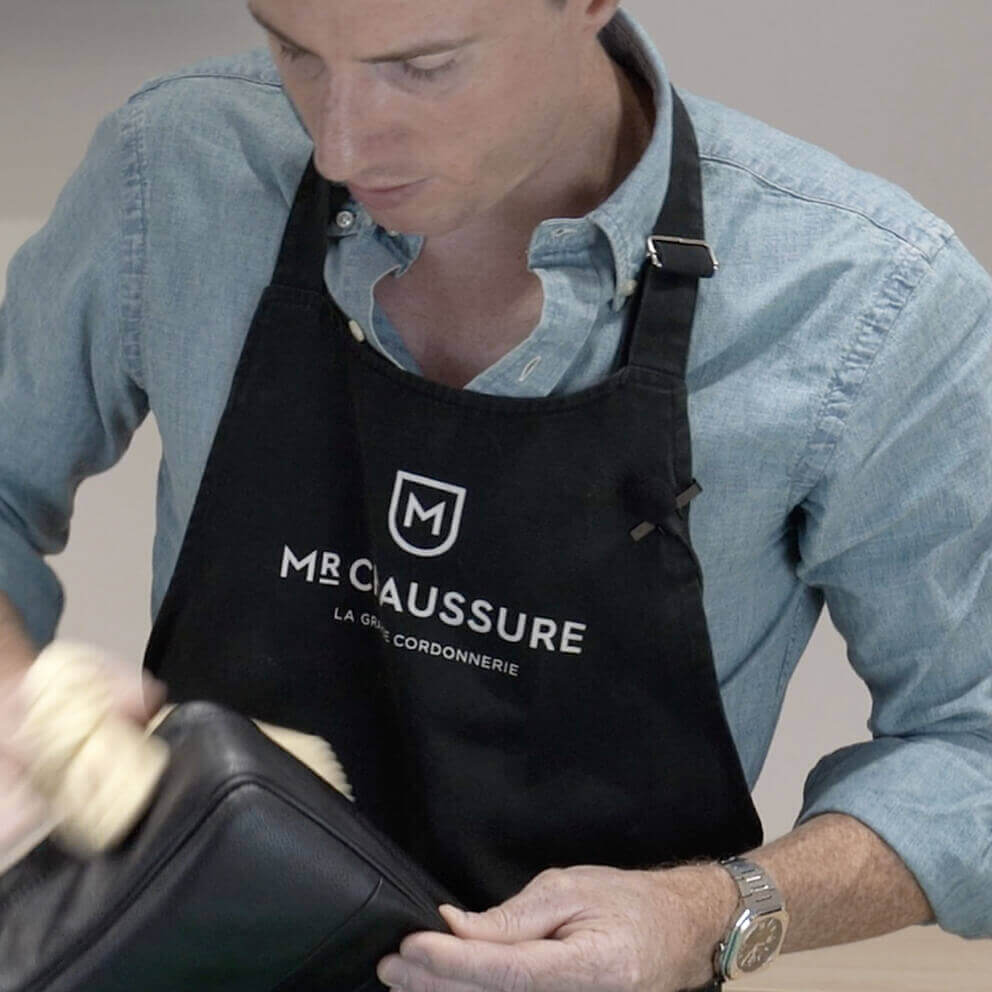 1 review / 5 stars
The rating for this product is 5 out of 5 stars.
We collected nearly 1 reviews from verified buyers.
James H.
Verified buyer
Jan 26 2016
Excellent
The best available for leather shoes. I wouldn't use anything else.
Details.
Find all the details for the product:
Saphir Waterproof Spray 250ml.
For more information on the use of this product you can consult the associated tutorials
Colour range :

All Colours

Category :

Care Products

Materials :

All Materials

Type :

Spray

Volume :

250 ml

Use :

Waterproofing

Weight :

0,225 g

Length :

5,4 cm

Width :

5,4 cm

Height :

20,1 cm