How to repair your cracked leather sofa?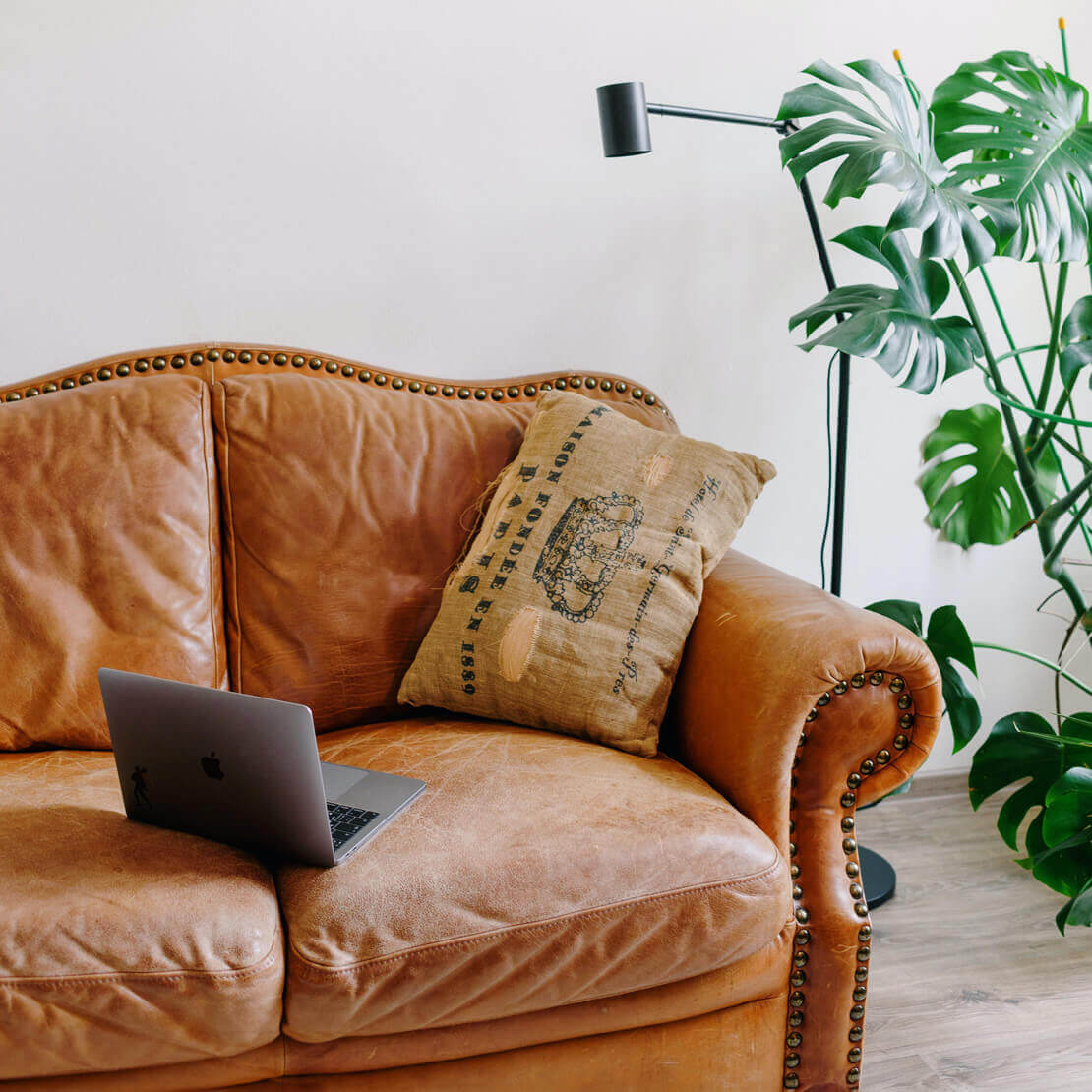 This advice file reads in
4 min
The leather sofa, a central piece of interior design
Full-grain leather is a noble, durable material that can bring a touch of elegance and comfort to your home. Cowhide leather sofas are furniture in their own right and can form a central feature of your living room. They are generally comfortable and durable.

Not only are leather sofas durable, they also add a touch of sophistication to your decor, and it would be a shame to let them deteriorate without proper care.

However, to ensure it retains its shine and beauty, it's important to look after it properly. If leather isn't looked after properly, cracks will appear.

In this article, we explain how to maintain and repair leather sofas to avoid mistakes and cracking.

Our advice is based on the use of appropriate products, without the use of cleansing milk or beef foot oil.
Clean and protect your leather sofa
Mistakes to avoid when caring for a leather sofa
Before we get started, let's talk about the mistakes to avoid when looking after your leather sofa. A poorly maintained leather sofa can quickly become damaged.

Here are a few mistakes to avoid:

Not cleaning your sofa regularly with suitable cleaning products. Leather is a porous material that can easily absorb dirt and grease. So it's important to clean it regularly.
We recommend cleaning at least once a week. Regular cleaning should be carried out using a soft cloth and a solvent-free cleaning gel such as that offered by Bōme.

Use abrasive products or chemicals. These products can damage the leather and cause it to crack.
We do not recommend using solvent-based products. Solvents will dry out the leather and cause it to crack. We also advise against using Marseille soap on leather, as it can make your leather sofa sticky.

Expose your sofa to temperature variations or prolonged exposure to the sun. Temperature variations and sunlight can damage leather and cause it to crack.
Clean and protect your leather sofa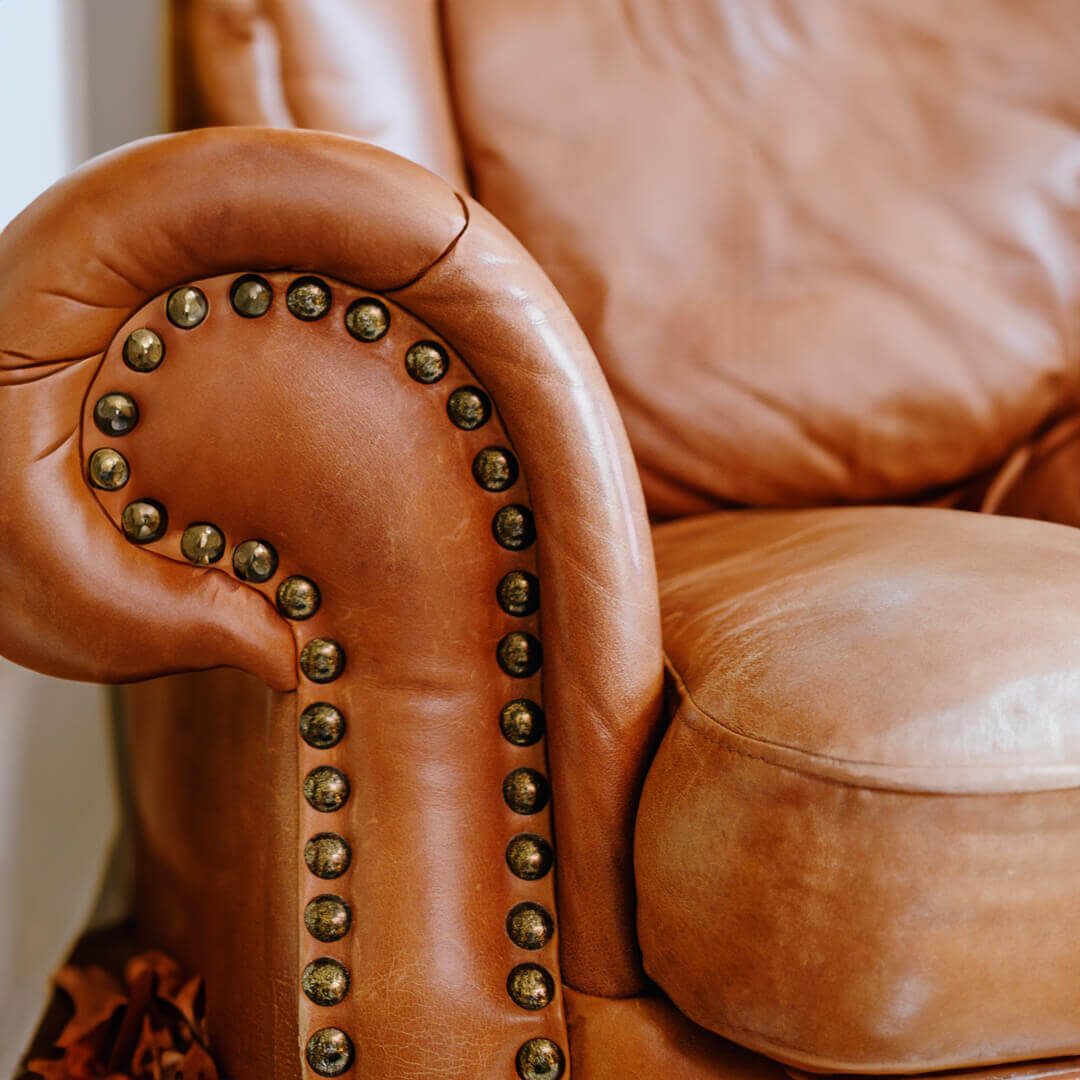 Cleaning your sofa before repair
To begin with, you need to dust off your leather sofa. Although time-consuming, this step is essential. It removes all the dirt that has accumulated in the grooves of your sofa.

Once you've dusted your sofa, you can start by cleaning it. In this case, you need to perform a deep clean to remove the accumulated dirt with Bōme sofa cleaning foam.

The solvent-free cleaning foam deep cleans the pores of the leather without drying it out further. It is applied directly to the Bōme cleaning brush, then rub vigorously all over your cracked leather sofa.

On contact with the dirt, the foam will turn grey, as it will have caught all the dirt. After a few strokes, you can wipe off the excess foam with a microfibre towel. The microfibre towel captures this mixture in a single pass.
Clean and protect your leather sofa
Repairing a cracked leather sofa
After cleaning, it's time to repair the cracks in your leather sofa. To repair the cracks, you need to re-coat your leather sofa. This solution works for all types of leather.

To do this, use renovating milks to harmonise and revive the colour. This will reduce the cracking of your leather.

The leather will regain its original colour and the cracks will disappear. The appearance of the leather becomes harmonious again.
Clean and protect your leather sofa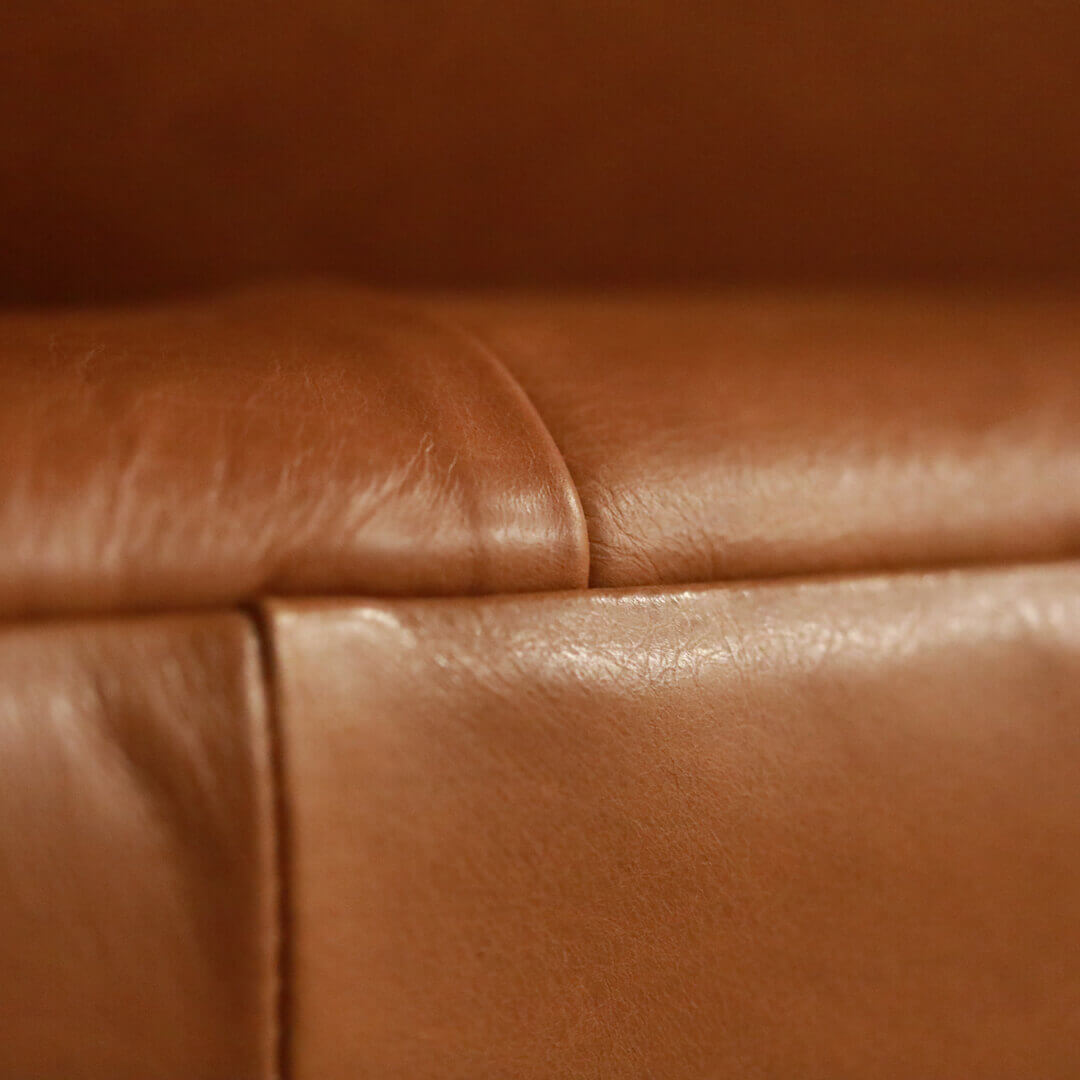 Protecting your renovated leather sofa
To protect the renovation and nourish the leather, you need to apply Bōme's protective gel.

The purpose of this protective gel is to nourish and protect the leather. It acts like a cream or oil in this case.

It is applied with a clean chamois to your sofa. After application, you will find your leather sofa nourished. Your leather will feel softer and smoother to the touch.

To maintain this softness and reduce cracking, we recommend regular maintenance of your leather sofa. In terms of frequency, once a month is recommended. All you need to do is apply a cleaner and a restorer. Renovation with milk renovators can be done as soon as you want the colour to fade.
Clean and protect your leather sofa
Conclusion
You've just repaired a sofa in just a few steps! Your sofa has been restored to its original beauty without the cracks. Repairing a leather sofa may seem daunting, but in reality it can be done in a few relatively simple steps.

By following the steps we've outlined, you can restore the appearance of your leather sofa. The steps remove scratches, cracks and imperfections. Renovation can give it a new lease of life.

And by regularly maintaining your leather sofa, you can avoid costly repairs in the future. If your sofa is badly cracked, we advise you to take it to a professional. The professional will be able to restore your leather sofa.

It's important to note that maintaining and repairing leather sofas requires patience, care and the right products. However, with a little effort, you can enjoy your leather sofa for many years to come.

By investing time and effort in maintaining your leather sofa, you can continue to enjoy its comfort and good looks for many years to come.

So look after your leather sofa, follow these tips and enjoy the beauty and comfort it brings to your home.
Clean and protect your leather sofa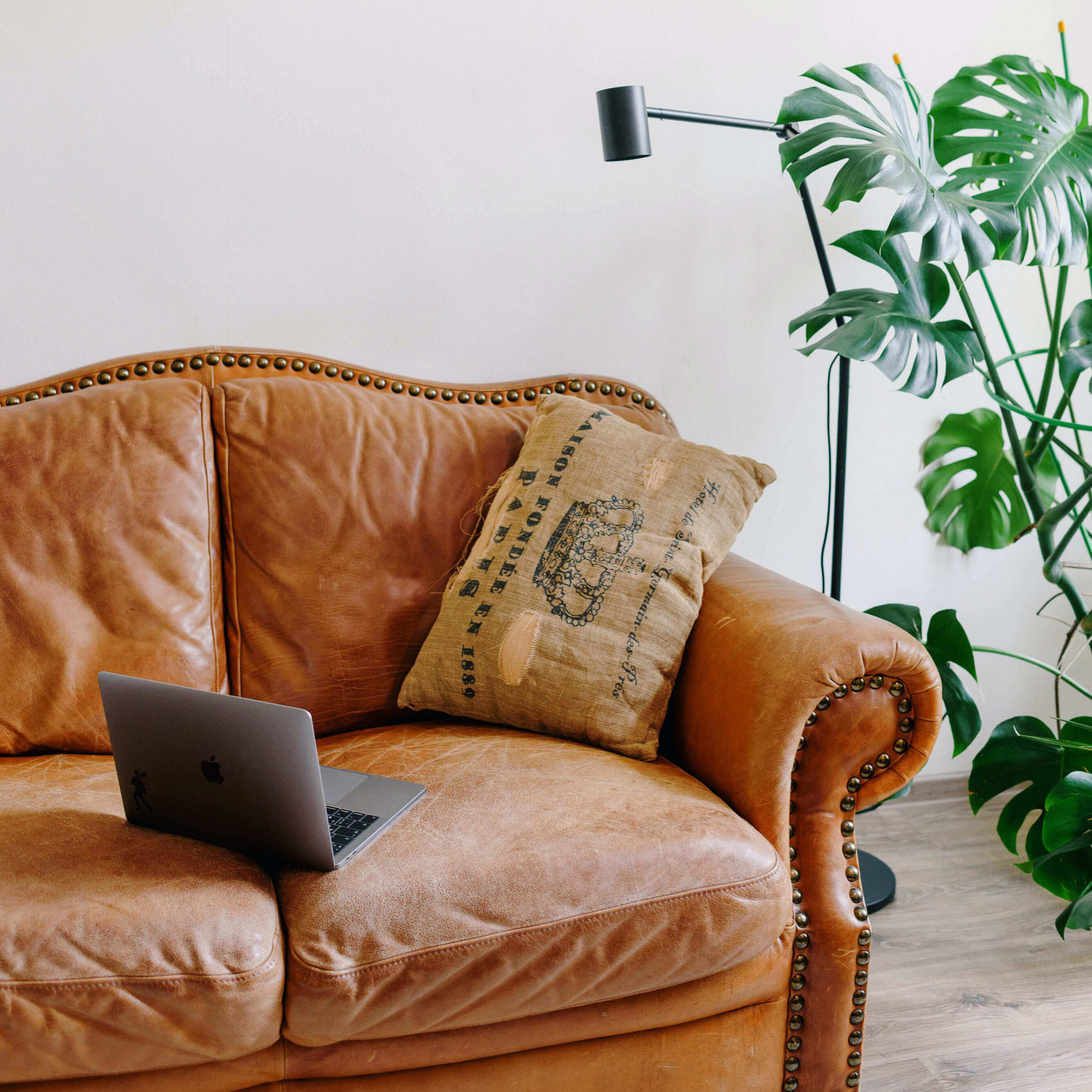 To find out more about leather sofa care
We recommend that you follow our care guide: cleaning and protecting a leather sofa to prevent premature cracking.
Clean and protect your leather sofa
Products used.
Our users can't live without it! Find here the essential best-sellers, recommended by our community.