Maintain and store your winter shoes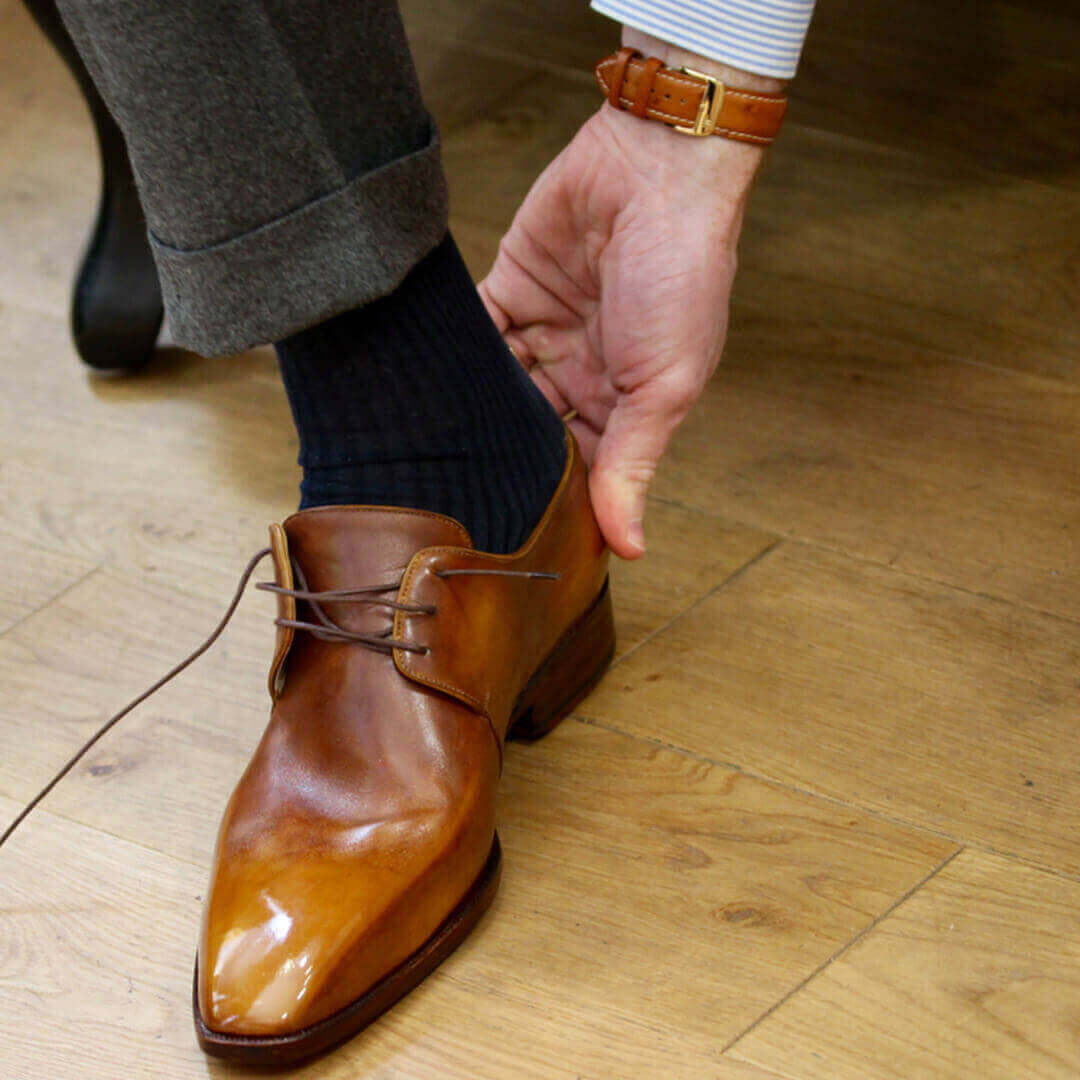 The summer has taken some time to really show up at our doors, we had to juggle between summer wardrobes and warm outfits longer than expected.
No doubt that with the scorching temperatures of the last few days, we can put away our winter wardrobes with certainty. And if you like shoes, don't just pile them up in the hall wardrobe until next school year or, worse still, in your basement!
Return - Shoe guide
This advice file reads in
15min
Here are a few golden rules for successful shoe winterization:
1. First of all, don't put your shoes away as they are. They have been with you all season, have been tarnished by wear and tear and walking and deserve a real complete maintenance before being put away for a few months.

2. Protect your shoes from light and especially from the sun's rays to avoid discolouration of the leather or premature drying out. To do this, there is nothing better than shoe covers, which are increasingly included with the purchase of your new pair of shoes, or are available on sale. They protect your shoes from light and dust, so that your shoes will look as good as new.
The rules, what next
3. Protect your shoes from moisture to avoid getting mould and damp patches on your leather that can permeate deep into the leather and sometimes become irreparable. So eliminate from your list any cellar, garage or damp environment for storing your shoes. A little tip: if you would never, ever, store your wine in your cellar or garage at the risk of a gustatory outrage, consider that your shoes have no place there either!

4. Preserve the shape of your shoes with shoe trees. You will significantly extend the life of your shoes by storing them in this way and you will avoid the unpleasant surprise of finding your favorite shoes more similar in appearance to a pair of slippers than a new pair.
The end of the recommendations
5. And don't forget your trainers, sneakers and casual shoes, you can also maintain their original shape with plastic stretchers that are cheaper than shoe trees and will prevent them from sagging.

6. Ladies, your boots deserve your attention too. Don't leave them flat under a bed or in the back of a wardrobe, mismatched and piled up. There are boot stretchers that tighten the shaft so that the leather doesn't sag and leave unsightly creases on your favourite boots.

7. Regarding the organisation and storage of all your pairs, even if we don't all have a perfect dressing room dedicated to shoes, don't expect to pile up your pairs or make a giant Jenga of shoes in your wardrobe, be organised! Find storage boxes or shoeboxes to properly store each pair of shoes so that you can find them in their best condition when you put them on again!