Maintain and store your winter shoes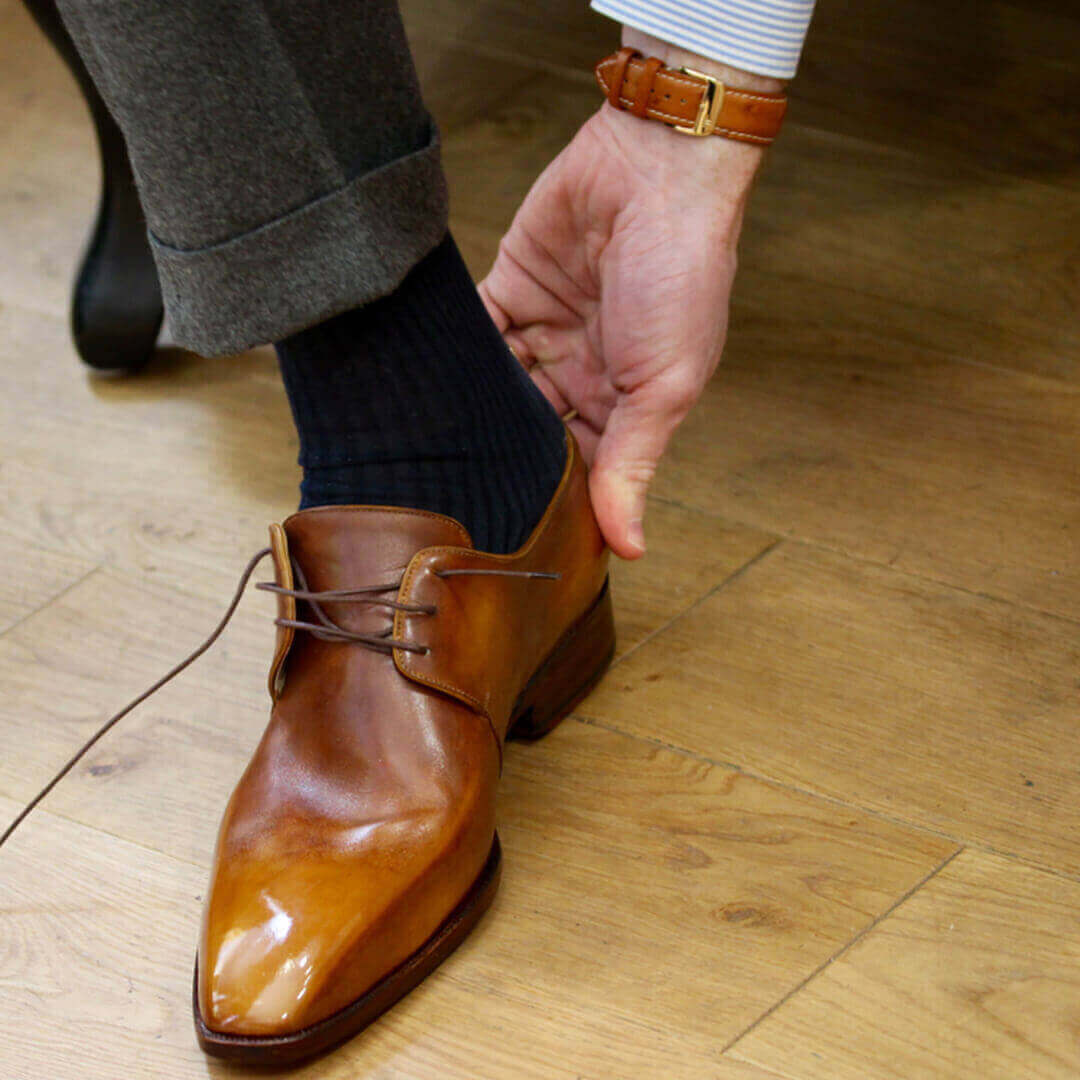 Guides & Advices
Shoes
Sneakers
The summer has taken some time to really show up at our doors, we had to juggle between summer wardrobes and warm outfits longer than expected.
No doubt that with the scorching temperatures of the last few days, we can put away our winter wardrobes with certainty. And if you like shoes, don't just pile them up in the hall wardrobe until next school year or, worse still, in your basement! Here are some golden rules for a successful winterization of your shoes.
Return - Guides & advices
This advice file reads in
15min
Rule 1: Sort out
First, sort out your shoes. Which ones do you want to keep for next season? Keep only those pairs that you wear frequently. We advise you to keep the ones you use every day. You can also get rid of the pairs you wear less often.

There are ways to recycle your shoes and, depending on your region, there are opportunities to donate your shoes. We leave it up to you to find the best solution for you. We encourage you to choose the solution that will give your shoes a second life.
Rule 2: a boost before stocking them in your wardrobe
For those you keep, do not keep your shoes as they are!

They have been damaged by wear and tear and daily walking. They deserve a complete care before they are put away for a few months.

Let's go back to the basics of shoe care: dust, clean, moisturise and protect them using Monsieur Chaussure's certified methods. There's nothing better than our tutorials to help you throughout the year.
How to clean a leather shoe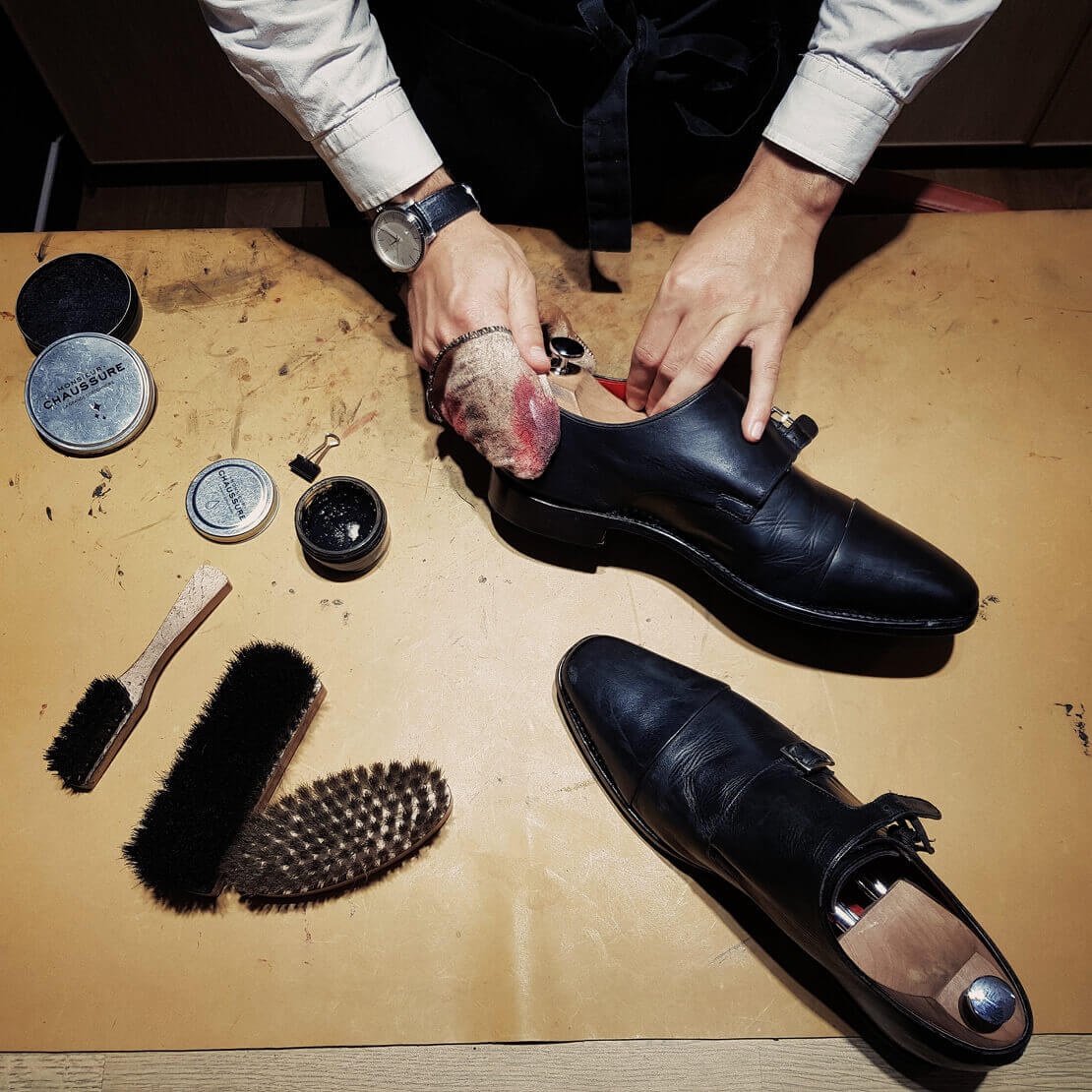 Rule 3 : Repair your shoes
Your skates are worn and damaged after months of use. It's time to replace them!

Take advantage of our online skate repair service to replace your complete protections, your skates alone, your toe puffs, without leaving your home! Or even your sofa, the luxury!

Your boots will thank you.

And they'll be ready to wear next winter.
Shoe repair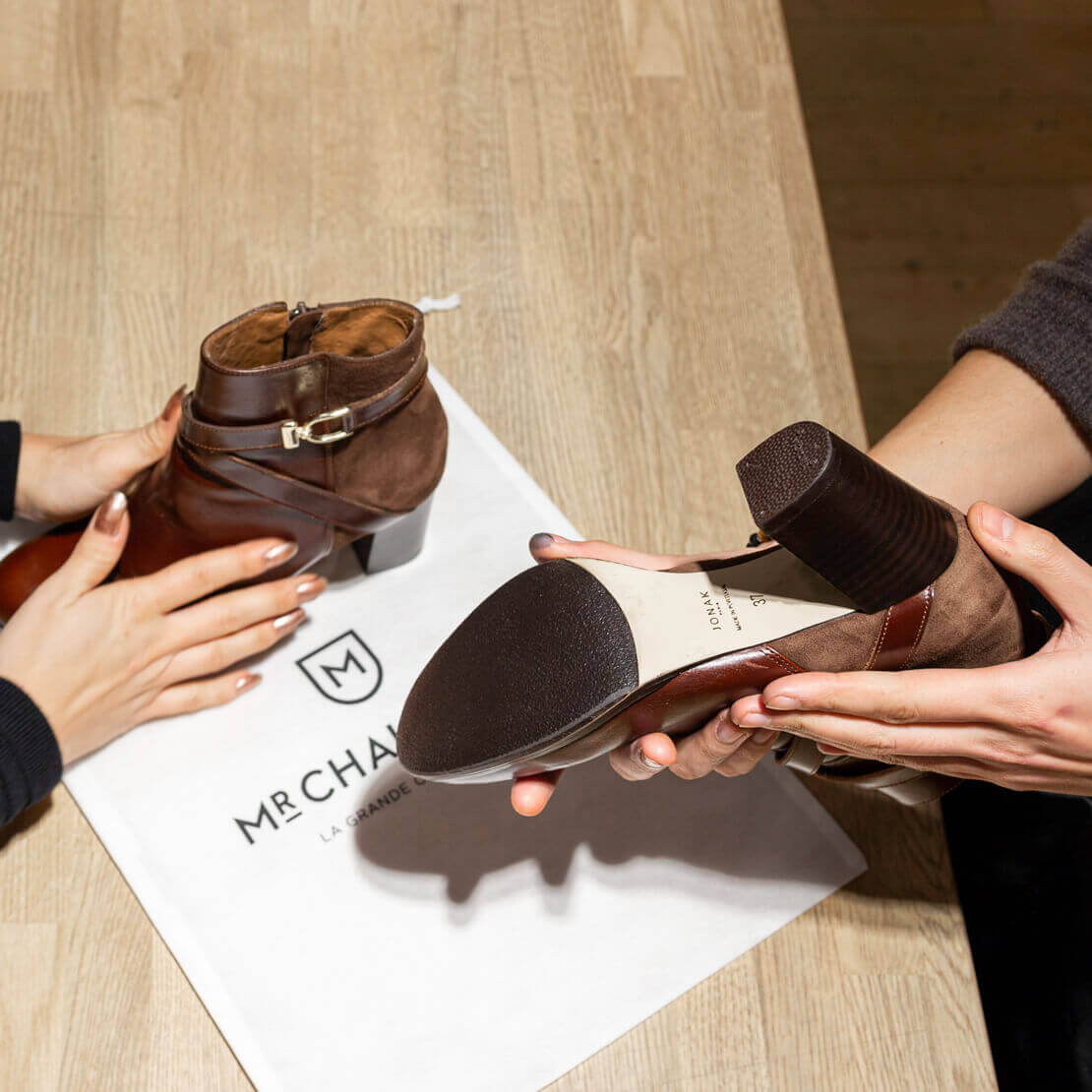 Rule 4: Keep the shape with shoe trees
Keep your shoes in shape with shoe trees. You will extend the life of your shoes considerably by storing them in this way. You'll avoid the unpleasant surprise of finding your favourite shoes looking more like slippers than a new pair.

Don't forget your trainers, trainers and casual shoes. You can also keep them in their original shape with the right shoe trees. Red cedar or raw beech shoe trees are perfect for wintering. They absorb moisture, odours, etc.

Plastic shoe trees, which are less expensive than wooden ones, can also be used to prevent shoes from sinking.
Shoe tree
Ladies, your boots deserve your attention too.
Don't leave them lying flat under a bed or in the back of a wardrobe, misaligned and piled up. There are boot stretchers that tighten the shaft to prevent the leather from sagging. They leave no room for unsightly creases in your favourite boots.
Plus, some have a hook. The hook allows you to hang up your boots and save space when storing them.
Rule 5: Store away from external aggression
Protect your shoes from light, especially sunlight. This will prevent the leather from fading or drying out prematurely. The best way to do this is with shoe covers. They are increasingly being supplied with your new shoes or are available for sale.

They protect your shoes from light and dust, so you can find them with the shine of the last time you cleaned them.

Protect your shoes from moisture to avoid finding your leather with mildew and moisture stains. These can penetrate deep into the leather and sometimes become irreparable.


So cross cellars, garages and damp environments off your list of places to store your shoes. A little tip: if you would never, ever store your wine in your cellar or garage at the risk of offending your taste buds, consider that your shoes have no place there either!
As for organising and storing all your pairs, even if we don't all have a perfect wardrobe dedicated to shoes, don't expect to stack your pairs or create a giant Jenga of shoes in your wardrobe, be organised! Find storage boxes to properly store each pair of shoes so you can find them in their best condition when you put them on again!