How do I clean Sebago docksides?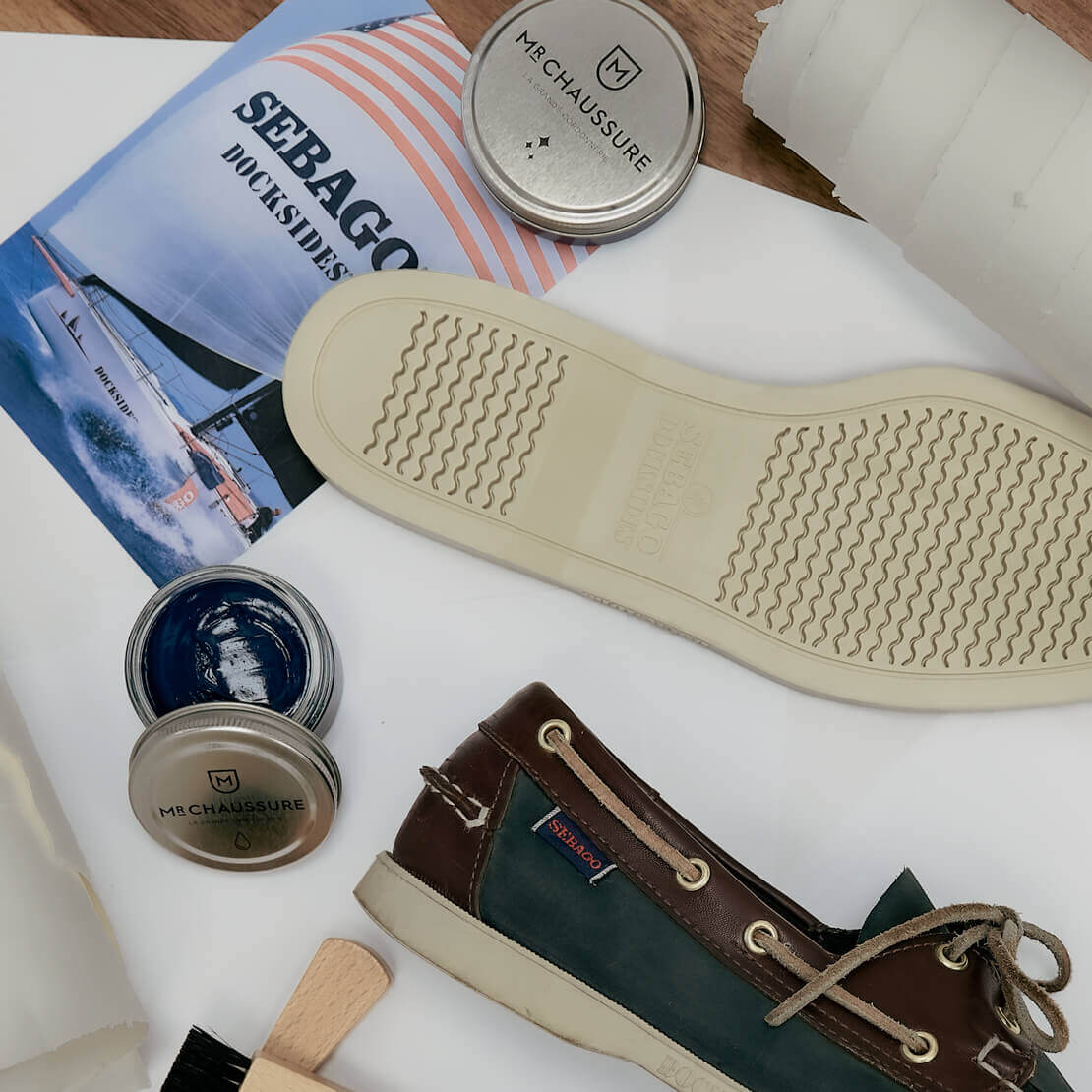 Click here for our complete guide to cleaning your Docksides like a pro.
Each step is explained so that you can carry out the maintenance at home just as you would in our workshop. Each step is accompanied by the product and advice on how to use it. You'll be guided step by step through the process of cleaning and protecting your Docksides.
Return - Guides & advices
This advice file reads in
7 min
The legendary sebago docksides
The legendary silhouette of Sebago's Docksides is iconic and instantly recognisable. Their design and quality make them a favourite of many fashion and adventure enthusiasts (both nautical and urban). But to maintain their pristine shine and keep them in good condition, it's important to give them special care.

First, it's important to note that Sebago Docksides come in a wide range of colours. Each has a different stamp, character and personality. Whether you choose brown or orange leather, it's important to take care of your shoes to preserve the signs of time. By caring for them, you will retain their original charm, colour and timeless style.

To keep your Docksides in good condition and ready for your adventures, follow our cleaning instructions carefully.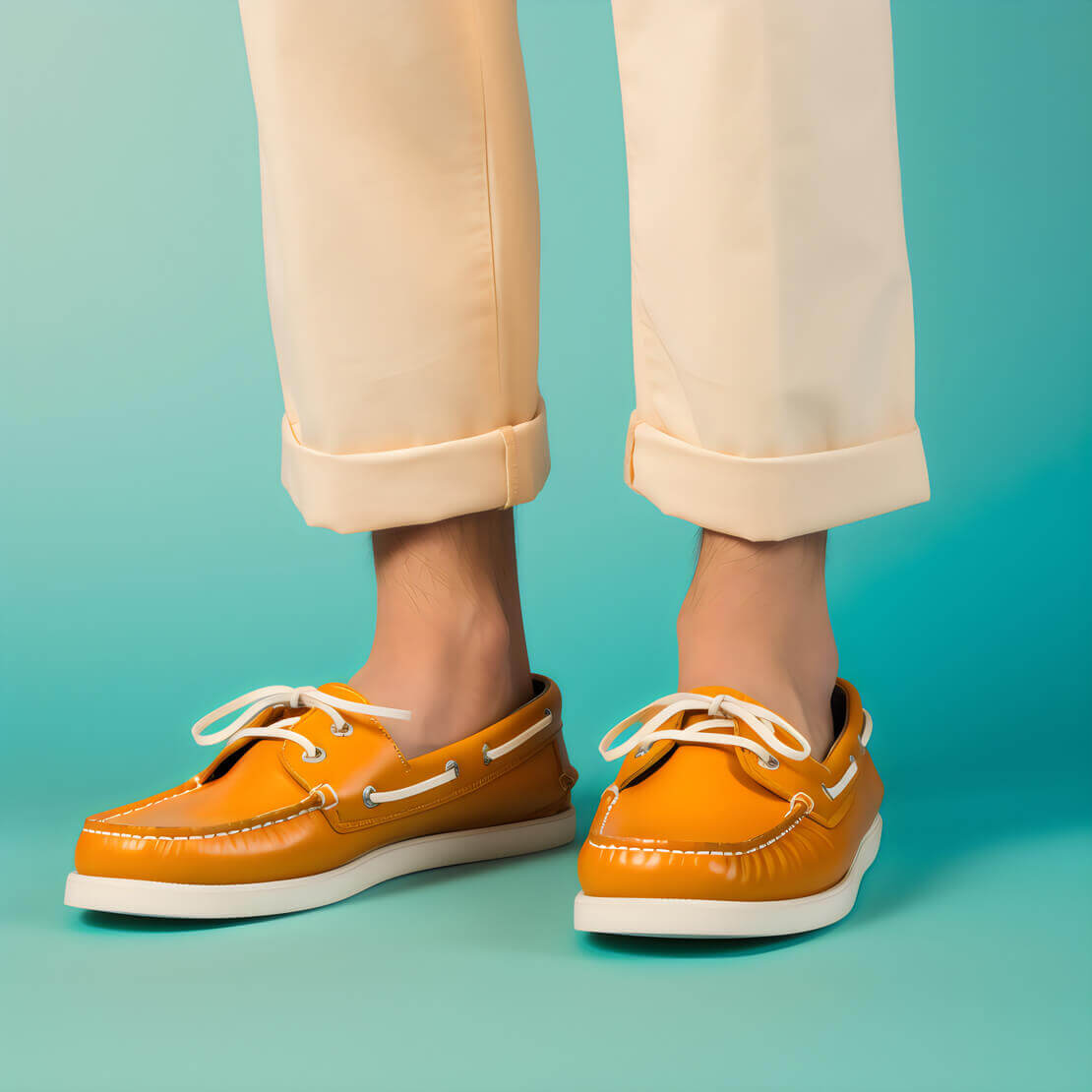 Docksides care preparation
Before you start cleaning your boat shoes, you should always prepare them. To do this, remove the laces and fit a shoe tree. Use the shoe tree to stretch the leather and make cleaning easier.

Stretching the leather makes it easier to get into nooks and crannies and remove all the dirt from your Docksides. Removing the laces also gives you access to the entire surface of my uppers for a thorough cleaning. You can also take the time to clean your laces so that you have a completely clean shoe at the end of the service.

Before you receive the cleaning products, you will need to remove the dust. Use a Mr Shoe hog bristle scraper. Hog bristles are both flexible and stiff. This combination allows you to get into the nooks and crannies of your shoes without deforming or scratching the leather.
Cleaning brush for shoes
Clean boat shoes
Once your pair of boat shoes is free of dust, they are ready to receive the cleaning products.

We recommend using products with natural active ingredients and no solvents. The absence of solvents avoids altering the look and feel of the leather. What's more, a solvent-free formula prevents the leather from drying out prematurely.

Docksides are made from a leather that has similar characteristics to oiled leather. On this type of leather we recommend using a product in gel form. The gel formula avoids damaging the leather and causing it to dry out. However, it will remove the dirt that has accumulated over the years.

The gel is applied with a cotton chamois to avoid scratching the leather. Simply rub the product gently into the leather and the dirt will be removed. We recommend rubbing in a circular motion to reach all areas.

The chamois also makes it easier to reach all the areas you want to clean, unlike a brush. It may take several strokes until the chamois is almost white.

You don't need to rinse your shoes in warm water after cleaning.

When your chamois is almost white, you have removed all the dirt. Your leather is clean, not sticky and shiny. The original shine and colour with all its nuances are restored.
Clean boats shoes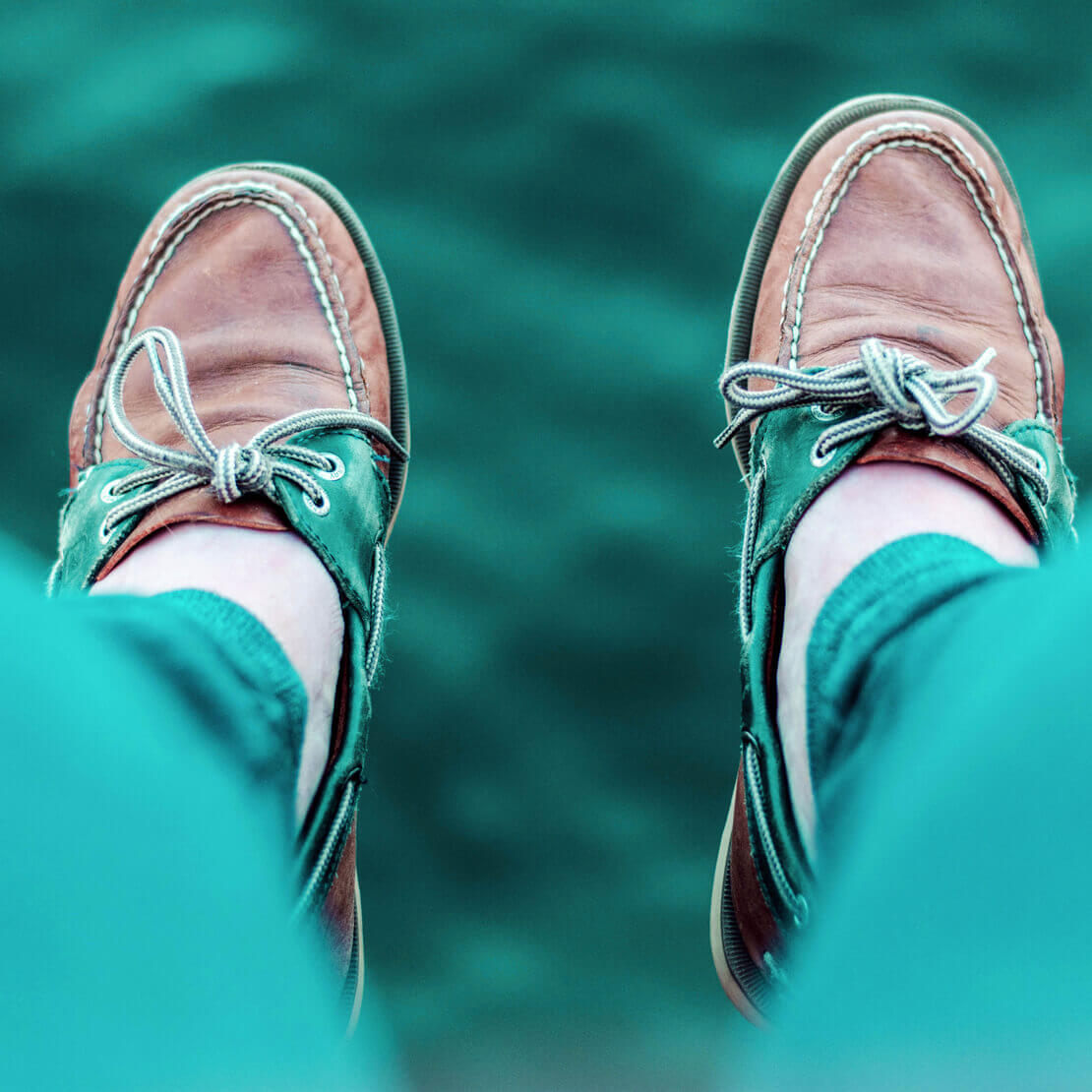 Protect your Docksides
Once your shoes have been cleaned, it is important to protect them.

The purpose of protecting your shoes is twofold: to improve their appearance and to make them last longer. To protect your Docskides, you must use a waterproofing product. The Monsieur Chaussure waterproofing product leaves a protective film against rain, snow and moisture. This protective film is suitable for all types of leather.

At the same time, it prevents dust and dirt from penetrating into the leather. Stains stay on the surface. They do not penetrate the leather. This means they have not had a chance to change the look or feel of the leather.

Because stains remain on the surface, future maintenance is easier. Stains are removed more quickly during cleaning.

Spray at a distance of 30 cm from the Docksides in a well-ventilated room. Wait at least 1 hour after covering the entire leather. The drying time allows the protective film to set on the leather.

You can repeat this stage before summer showers to intensify the protection.
Waterproof spray for shoes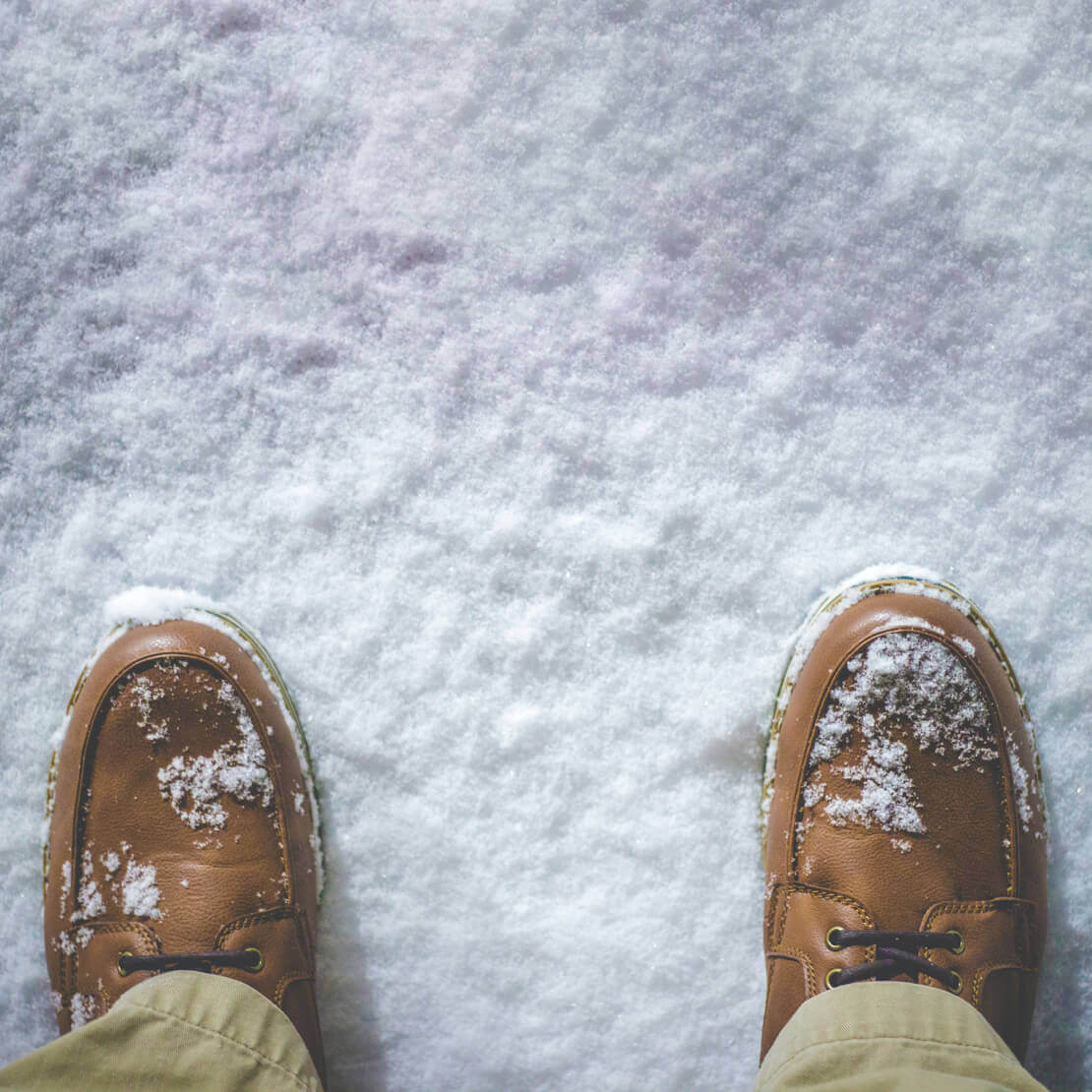 Need help?
If you're looking for personalised advice on how to look after your Docksides, don't hesitate to contact our dedicated team.

For more precise advice, we strongly recommend that you attach a photo of your pair. The attached photo will enable us to make a more precise diagnosis of the condition of your shoes. And it allows us to offer you advice tailored to their specific condition.

Our team of experts will be happy to guide you in your choice of care products. They'll also give you tips on how to extend the life of your Docksides. Ensuring they remain in perfect condition for many adventures to come.
Contact us