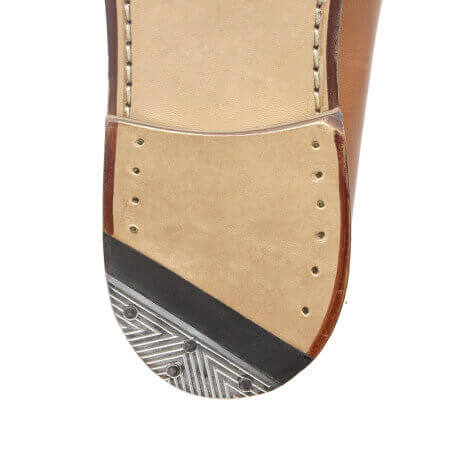  
Fitted Steel Heel Plates
Shoe repair service to protect the sole from shocks against the ground. Discreet and delicate installation so as not to deform the line of your sole. Suitable for all types of city shoes.
Details
This product is
Tested . Checked . Approved
You may also like.
Here are our recommendations that you may need in addition to this product to ensure optimal results.
Description.
Recommended in addition to the installation of a skate to extend the life of your sole. At Monsieur Chaussure, the combination of the two is called a complete protection.

The front iron is embedded in the sole and is of different sizes depending on the shoe, so that it does not interfere with walking.
This service is available via our web shoe repair service: add it to your basket, place your order and our team will send you a delivery note to send us your shoes. We collect your shoes and send them to our workshop where our team of shoemakers carry out the service under the supervision of our workshop manager.

Shoe repair services are carried out exclusively in Monsieur Chaussure workshops in Paris by salaried shoemakers Monsieur Chaussure.

Your shoes are checked by the workshop chief.
If we need more information, a manager will call you, otherwise the requested work will begin.

The usual deadline for this service is from one week to 10 days.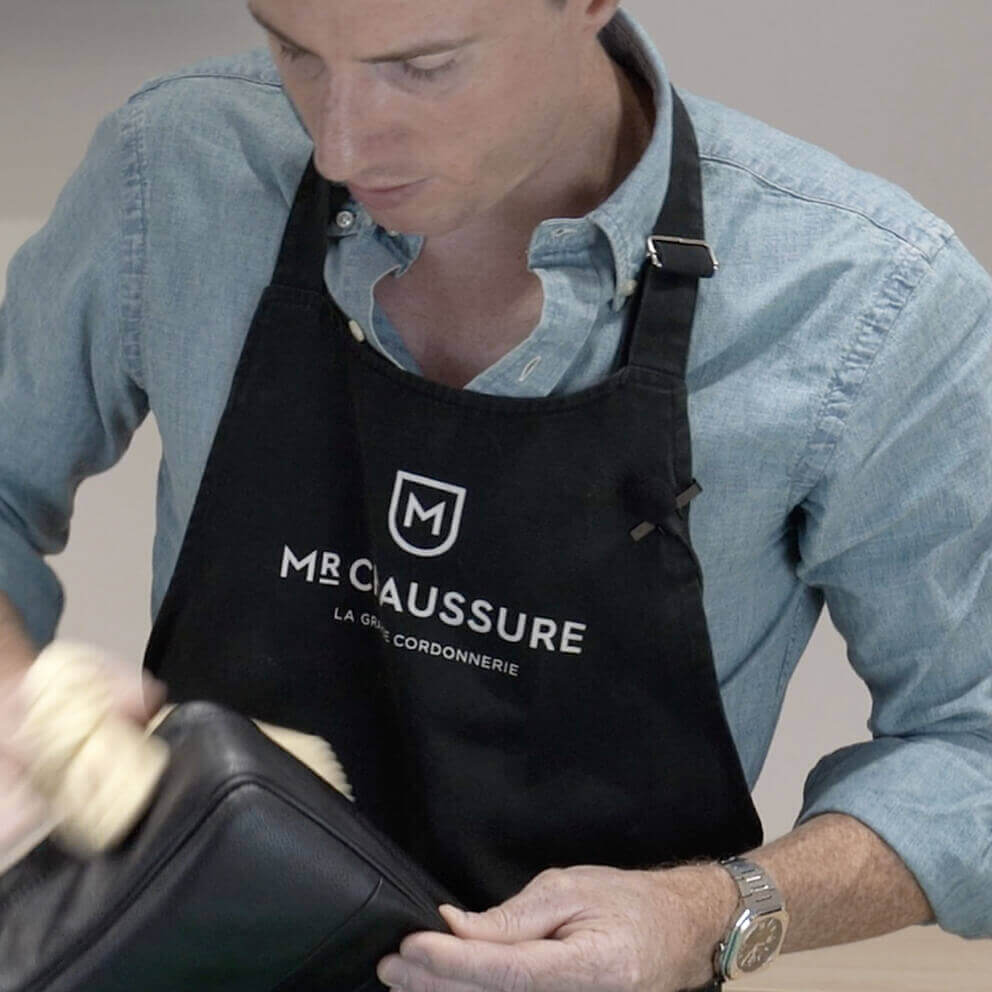 Details.
Find all the details for the product:
Fitted Steel Heel Plates.
For more information on the use of this product you can consult the associated tutorials
Category :

Shoe Repairs

Goal :

Protect

Work Area :

Heel

Support :

Shoe