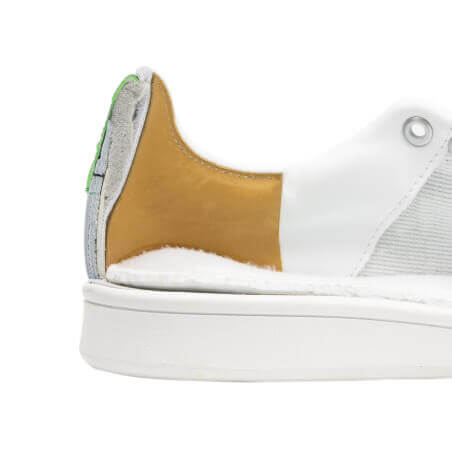  
Replacement Sneakers Heel Grips
Shoemaking service that allows the replacement of the leather slides to find comfort inside your sneakers. This service is carried out in our Monsieur Chaussure workshops.
Details
This product is
Tested . Checked . Approved
You may also like.
Here are our recommendations that you may need in addition to this product to ensure optimal results.
Description.
For the realization of this service, we will disassemble the sliders using a knife and replace them with a new piece of leather from quality leather.

We will then flatten the leather to the stiffener using a last and then sew the slider by stitching in the same holes to make the adjustment invisible.

Shoe repair services are carried out exclusively in Monsieur Chaussure workshops in Paris by salaried shoemakers Monsieur Chaussure.

Your shoes are checked by the workshop chief.
If we need more information, a manager will call you, otherwise the requested work will begin.

The time required to perform this service depends greatly on the condition of the shoes and the type of assembly.
Note that the usual lead time is 2 to 4 weeks.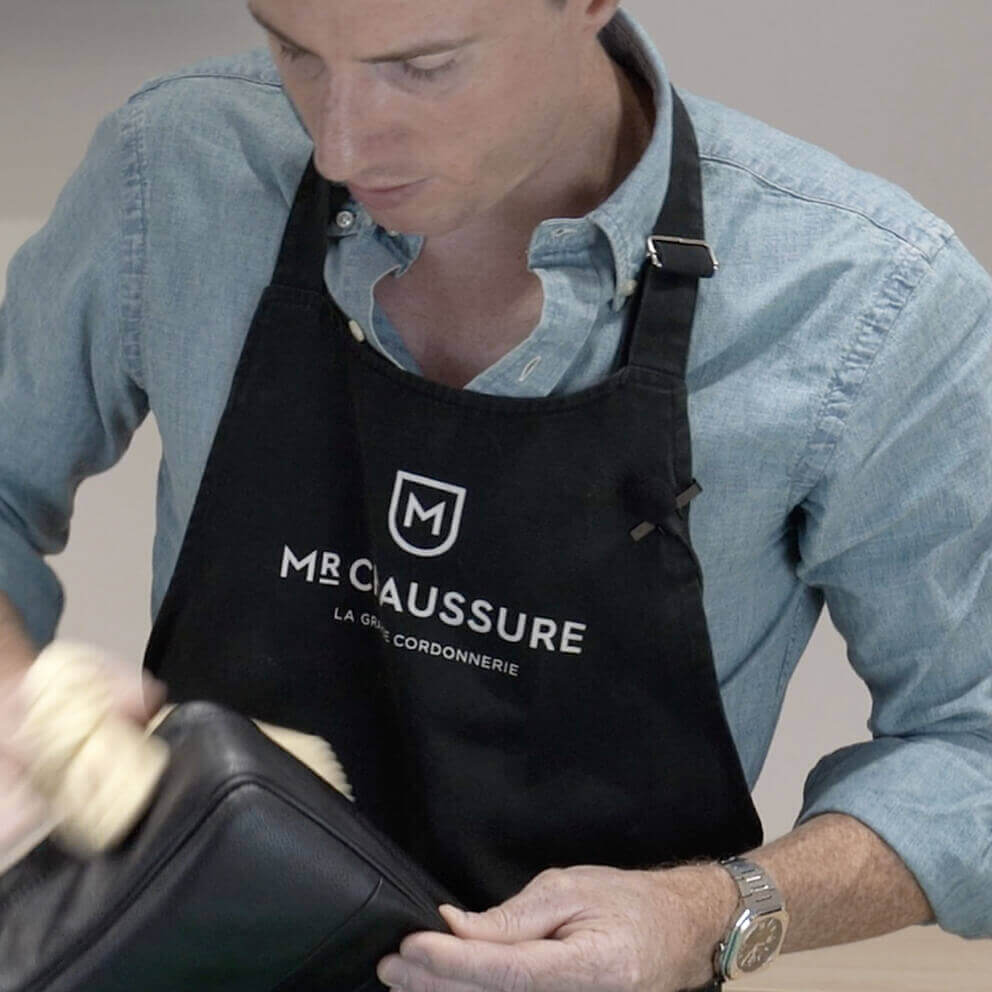 Details.
Find all the details for the product:
Replacement Sneakers Heel Grips.
For more information on the use of this product you can consult the associated tutorials
Category :

Shoe Repairs

Goal :

Repair

Work Area :

Inner Heel

Support :

Sneakers