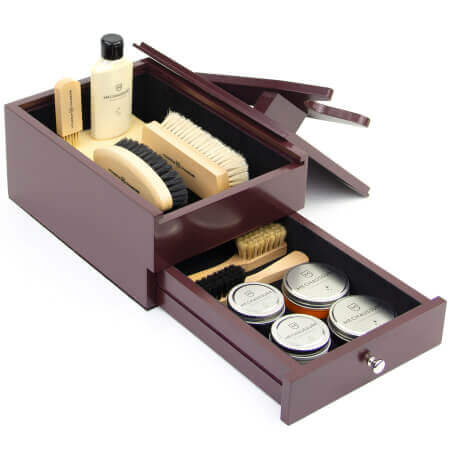  
Classic Shoe Shine Leather Full Kit
The Capitol Shoe Polish Set combined with the products in the Complete Care Kit is the perfect gift for the new leather shoe enthusiast. It is ideal for starting a collection by giving all the products to maintain and a place to talk about them.
Details
This product is
Tested . Checked . Approved
12 products in this kit.
Kit composed by our workshops so you don't forget anything! Find here the care products and accessories that make up this kit.
Description.
Suitable for lovers of fine leather shoes, preferably for beginners, to keep products in one place so they don't get lost.

Supplied with care products stored in the different compartments, ready to be used to clean, moisturise, nourish, protect and shine all your leather shoes.

Easily stored in a cupboard next to your shoes. Best kept in a cool, dimly lit room to prevent the wood from deteriorating. To restore the shine of your box, dust it with a cloth and nourish it with mahogany wood wax.

Width: 22cm
Height: 20cm
Depth: 31cm
Colour: Reddish brown
Material: Varnished wood/felt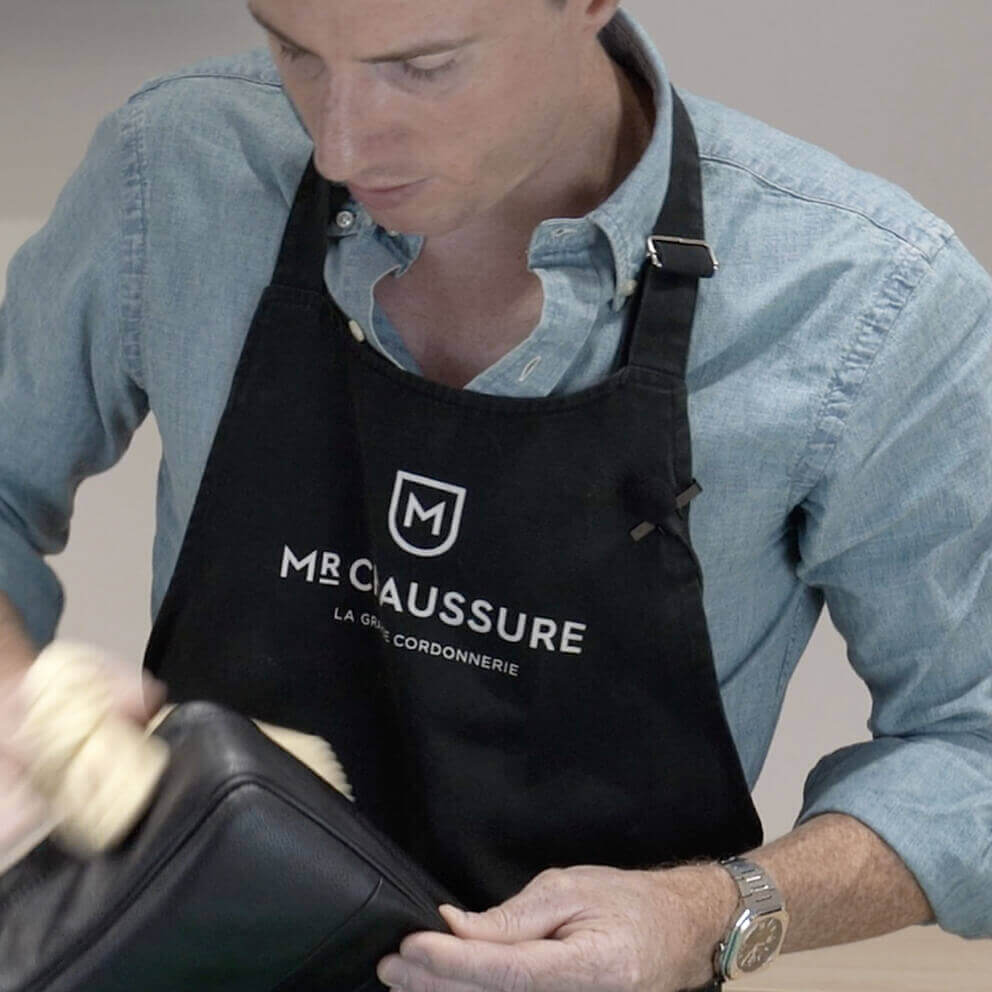 Details.
Find all the details for the product:
Classic Shoe Shine Leather Full Kit.
For more information on the use of this product you can consult the associated tutorials
Category :

Shoe Shine Boxes

Materials :

Leather

Type :

Kits

Products included :

Leather