The star Christmas gift for 10 years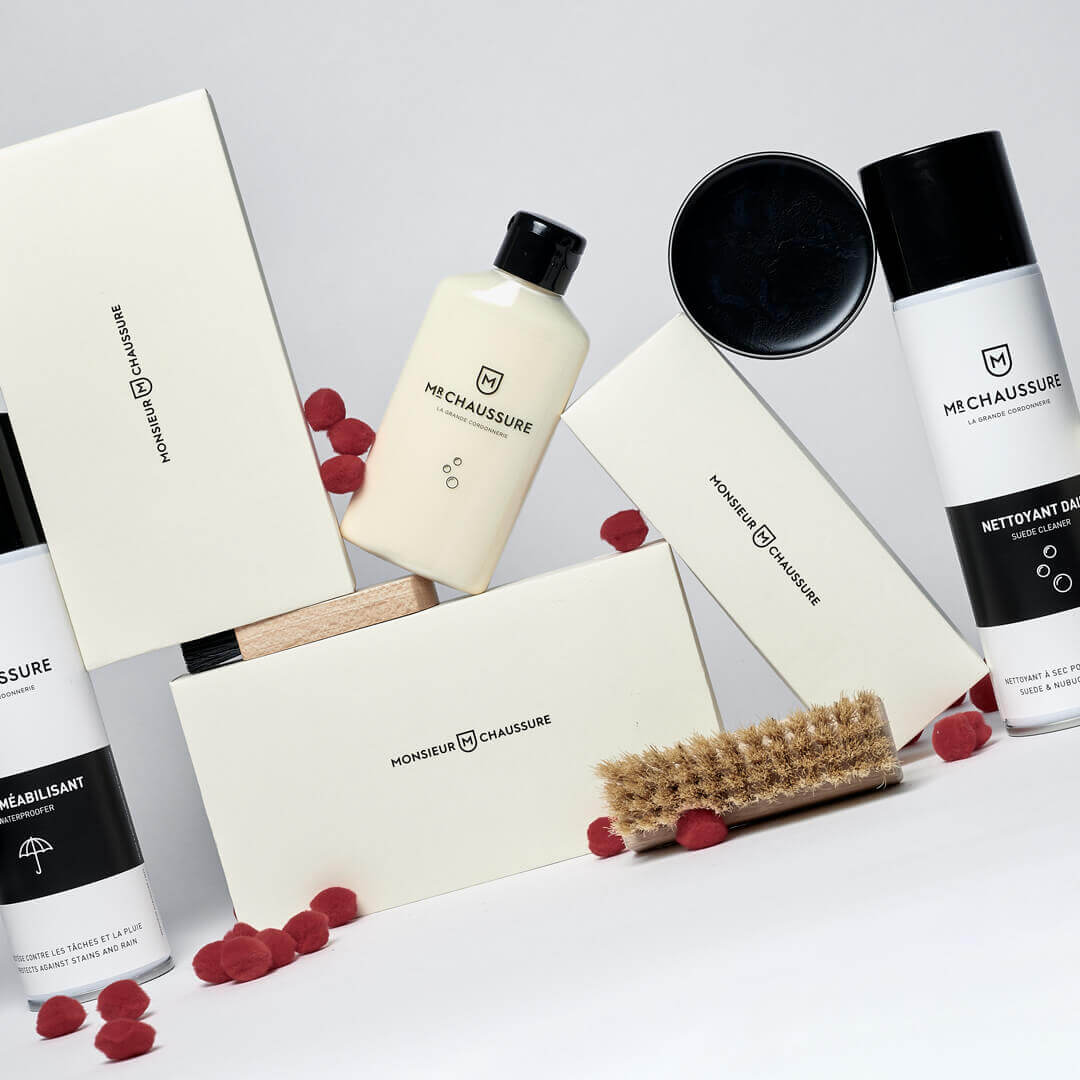 This advice file reads in
4 min
The star of every Christmas for 10 years
For over a decade now, Monsieur Chaussure has been committed to making your life easier during the festive season. For over 10 years, our mission has been to offer you a selection of the best ideas. You'll find an unrivalled selection of original and exceptional gifts. We offer you a selection of gift ideas during the month of December, for the Christmas period.

Whether you're looking for a Christmas gift idea for sneaker lovers, leather shoe lovers, car enthusiasts or leather goods fans, Monsieur Chaussure has a selection of gifts for everyone.

It was also during this decade that our care kits emerged. Over time, they have become the big winners of this festive season.

Every year, our kits are an unqualified success. We're proud to put a smile on the faces of your loved ones this festive season.
Christmas gift boxes
Guaranteed success
When you're looking for the perfect Christmas gift for your loved ones, the questions start to come thick and fast: "What would they like? What do they need? Will they like my gift?

Our kits are carefully designed to provide a unique and memorable experience for everyone who receives them. Whether it's for a friend, family member or colleague, our kits are the perfect gift to celebrate this special time of year.

At Mister Shoe, we've taken the guesswork out of gift giving by offering you a range of gift ideas. Whether you're a sneaker fan, a lover of elegant leather shoes, a car enthusiast or a leather goods lover, our care kits are designed to appeal to everyone.

We've come up with ten Christmas gift ideas to please your nearest and dearest this year. This is your chance to give a Christmas gift that's both practical and appreciated by hundreds of thousands of Monsieur Chaussure customers.

It's a gift that will be useful for many years to come and will give your friends and family the chance to join a community of enthusiasts.

Don't worry about finding the perfect Christmas gift, because by choosing one from Monsieur Chaussure, success is guaranteed!
Christmas gift boxes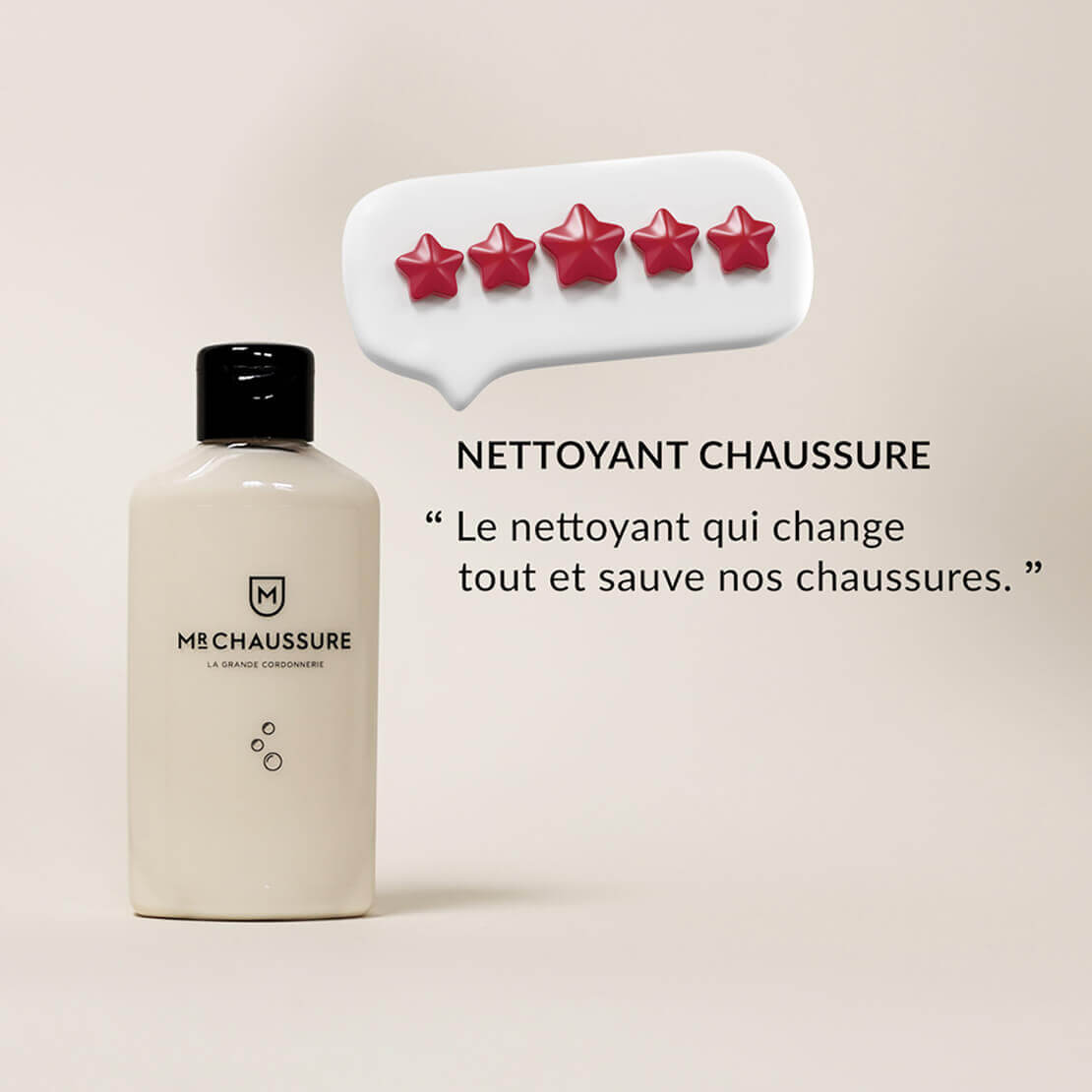 Already on promotion
Christmas is a special time of year, when we share unforgettable moments with our loved ones. However, it can also be a stressful time for many people, especially when it comes to buying presents.

That's why we're offering an immediate 10% discount on all our maintenance kits, with no strings attached. This offer has been put in place to help you save money while giving quality Christmas gifts to your loved ones.

Why wait until products are sold out when you can take advantage of our exceptional offers right now?

Our promotions are already in place, to help you buy Christmas gifts for everyone around you.

Don't let the stress of last-minute shopping overwhelm you this year. Take advantage of our exceptional offers now, and treat yourself and your loved ones to an exceptional Christmas on a budget.

With our maintenance kits as Christmas presents, you'll be ready to shine during the festive season, with no worries or hassles. Make this festive season one of relaxation and celebration, thanks to Monsieur Chaussure.
Christmas gift boxes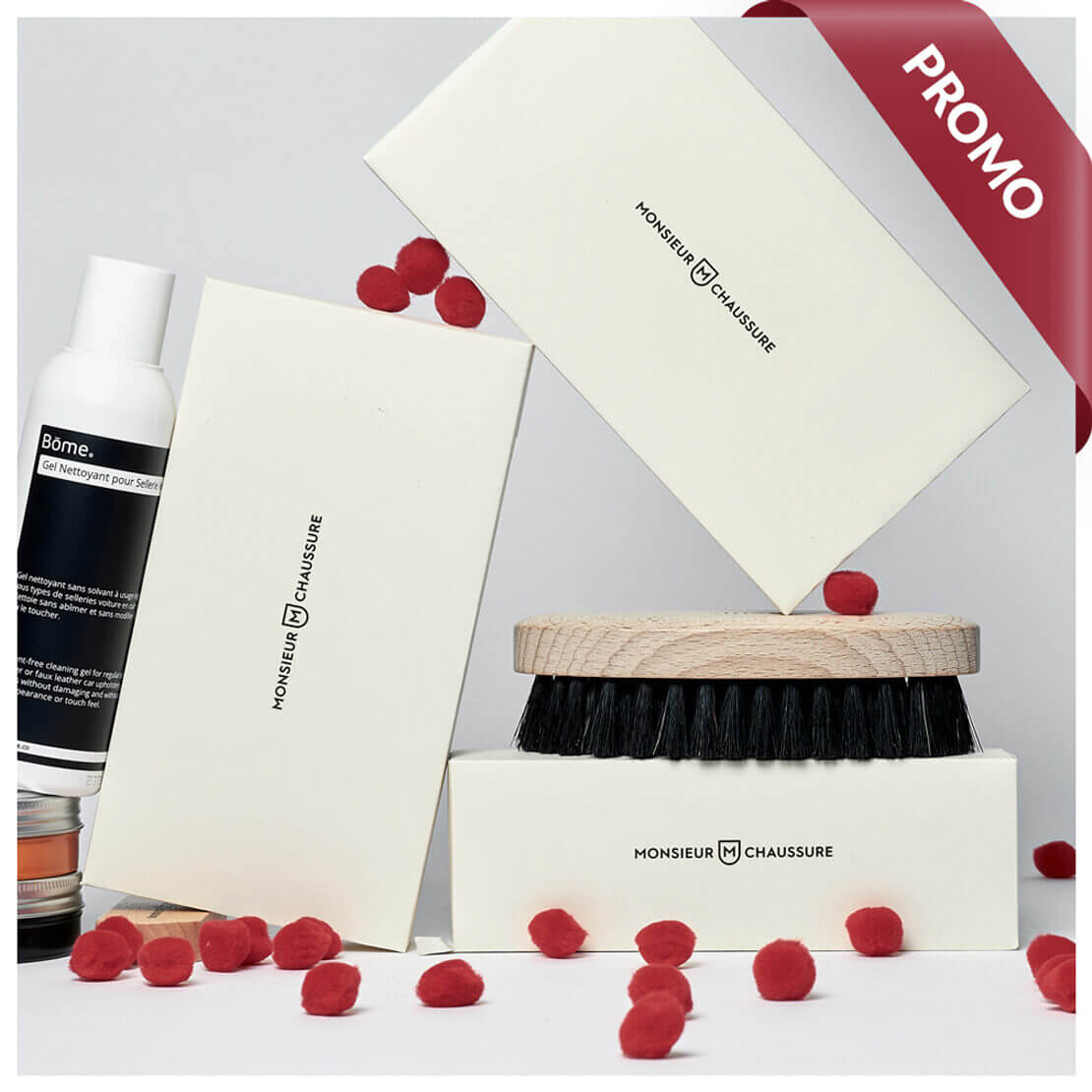 Designed as a gift
We know that the presentation of a gift plays an essential role in the reception experience. That's why at Monsieur Chaussure we've thought of everything.

Our care kits come with a storage box, ready to be given as a gift. You can wrap them in your favourite gift wrap or simply add a pretty bow for a guaranteed effect under the tree.

We believe that the pleasure of receiving a gift starts as soon as you see the wrapping, and we want your loved ones to feel that joy as soon as they lay eyes on their present.
Christmas gift boxes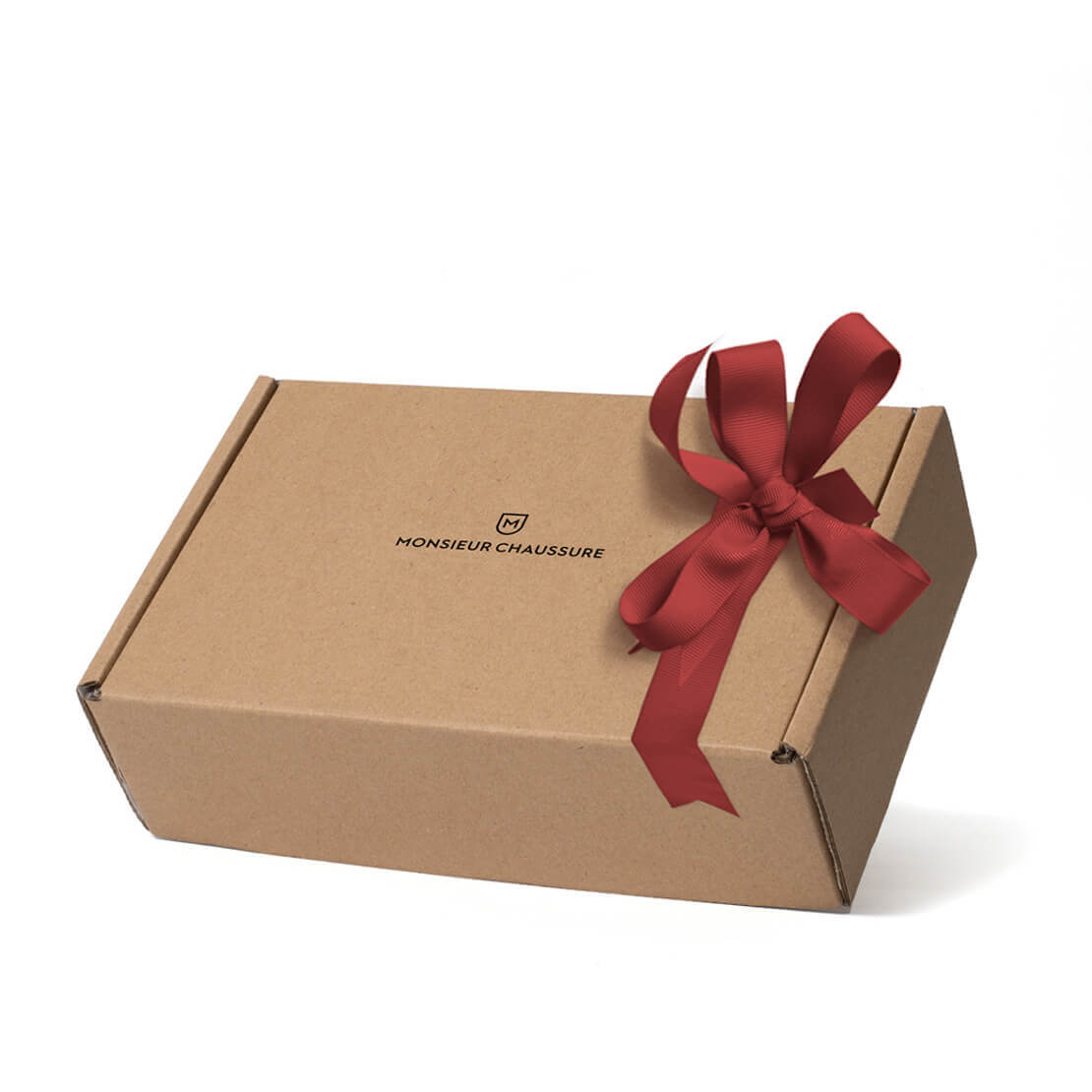 More than a gift, an experience
When you give a shoe care kit from Monsieur Chaussure, you're giving more than just a gift. Each kit comes with a QR code that gives you access to a series of tutorials. The tutorials are produced in partnership with industry professionals to provide the best advice.

They are an opportunity to discover a new world and benefit from the best advice in the sector.

These guides have already helped thousands of people discover a new world and a new passion.

Taking care of your shoes, bags, cars and other leather goods allows you to take your time and watch the leather transform under your hands. A moment of calm, almost relaxing!

Why not let your loved ones benefit from this expertise? By giving them a Mister Shoe care kit, you're giving them the chance to learn how to look after their possessions professionally, guaranteeing the durability of their favourite items.
Christmas gift boxes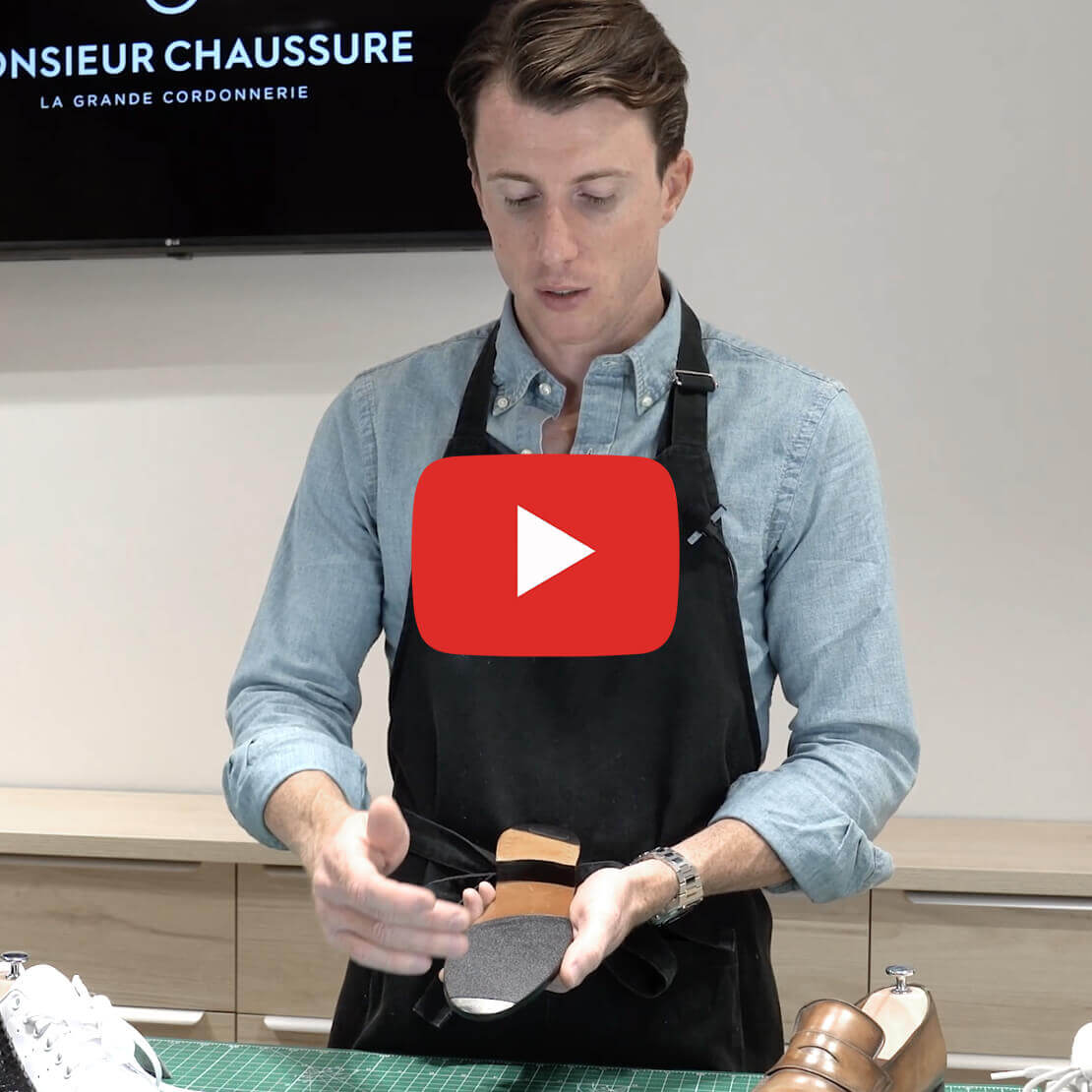 For all budgets
At Monsieur Chaussure, we believe that the perfect Christmas gift should be accessible to all budgets. We've made our shoe care kits affordable while guaranteeing high-quality products made in France.

That's why you'll find a selection of gift ideas from as little as €30. This affordable option allows everyone to take part in the tradition of Christmas gift-giving. It allows you to give a practical and lasting gift on 24 December. You'll have no more excuses for not being Santa with the perfect gift for your loved ones.

At Monsieur Chaussure, we pride ourselves on putting quality and customer satisfaction at the heart of our priorities, and this is reflected in Christmas gift ideas that are within everyone's reach.
Christmas gift boxes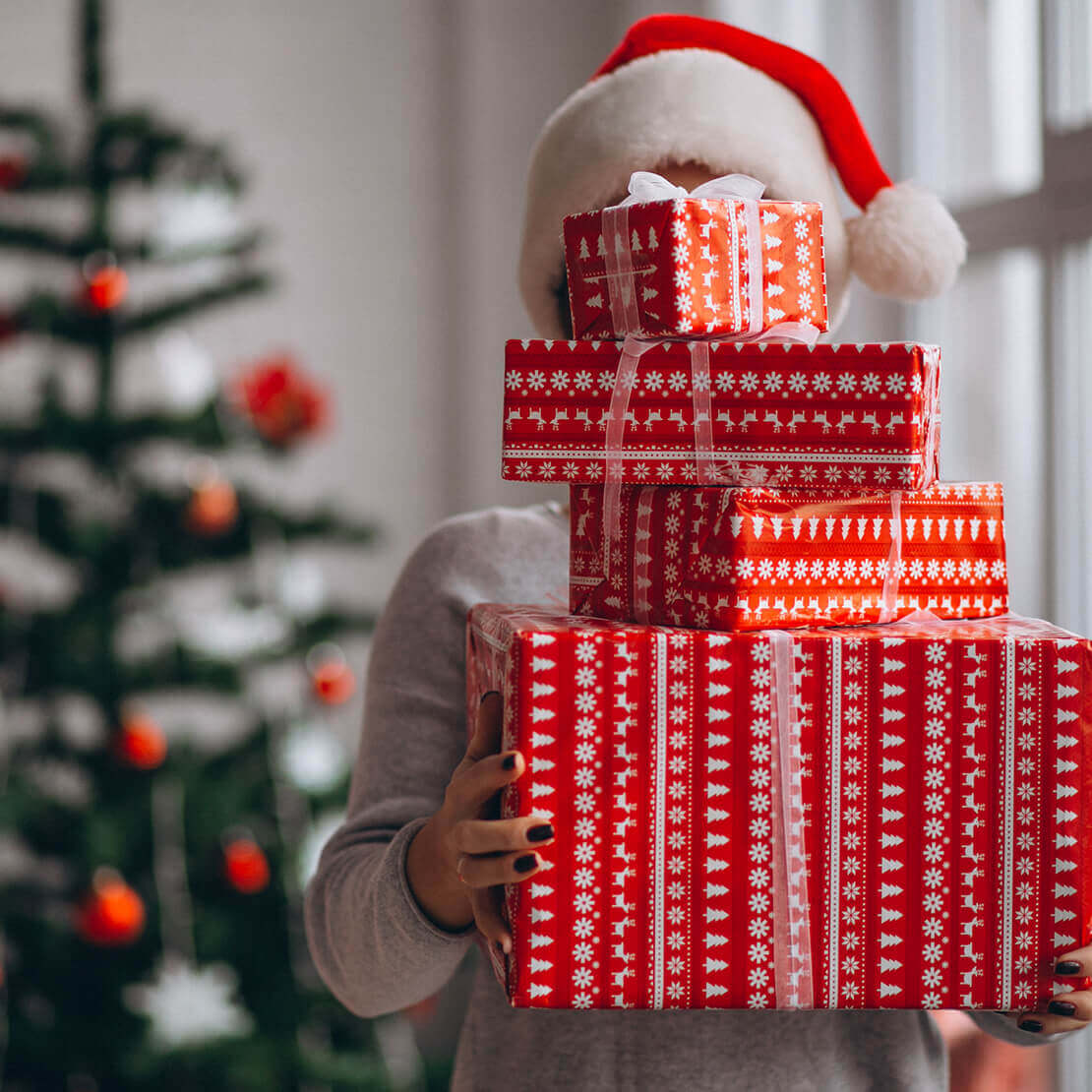 Monsieur Chaussure, a partner you can trust
Hundreds of thousands of enthusiastic customers have placed their trust in us and expressed their satisfaction through over 17,000 reviews available on our website. Try a risk-free experience and join a community of enthusiasts.

Since our beginnings, Monsieur Chaussure has built its reputation on the trust of its customers. Hundreds of thousands of enthusiasts have trusted us to take care of their leather goods. Their satisfaction is our greatest reward.

You can read our 17,000+ genuine reviews on our website. Our customers share their unfiltered experiences with our products and service. We are proud to be part of the care routine of many shoe, leather goods and leather enthusiasts.

Try a risk-free experience this festive season and join a community of enthusiasts. Celebrate Christmas with Monsieur Chaussure, your satisfaction is our priority!

Translated with www.DeepL.com/Translator (free version)
Monsieur Chaussure's Review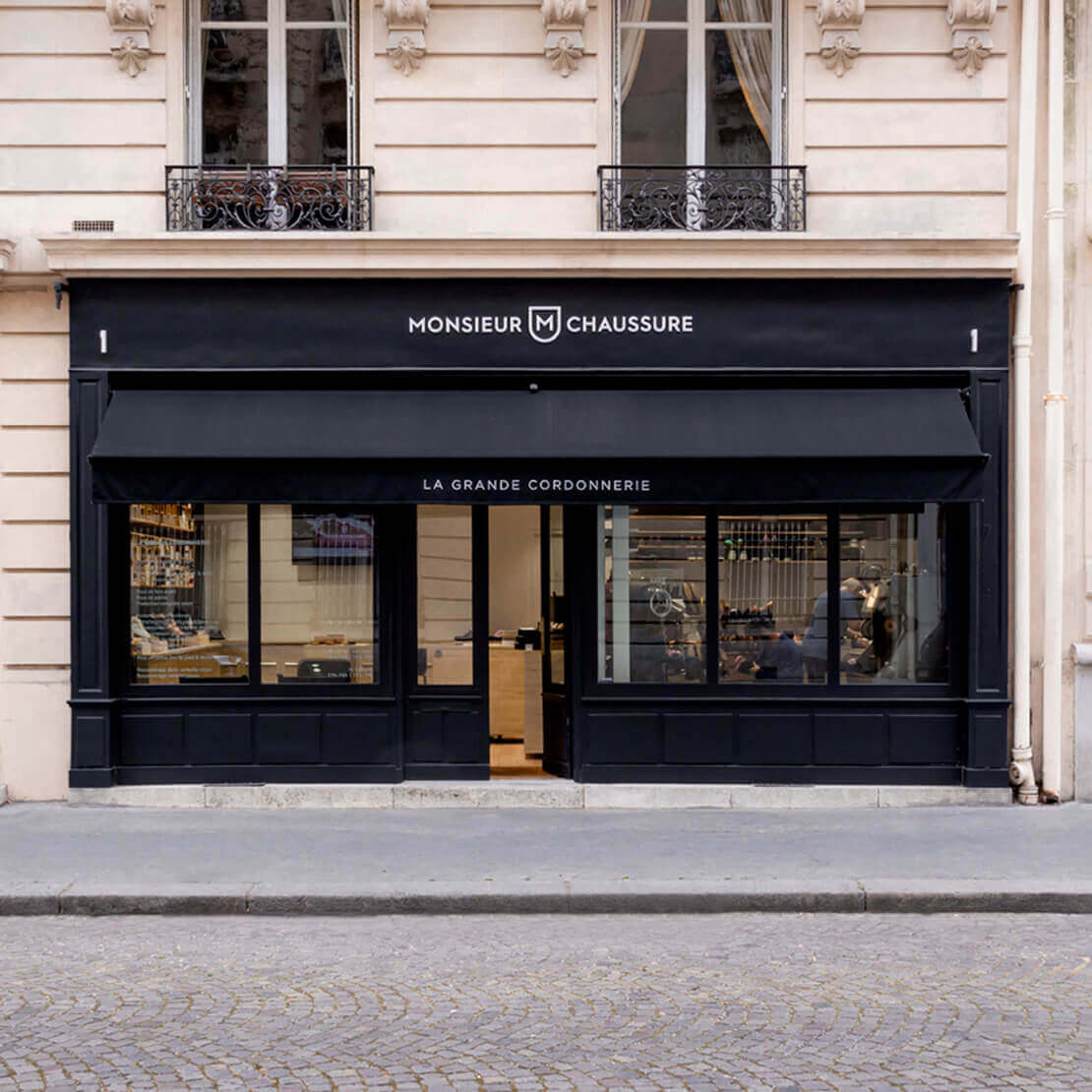 Products used.
Our users can't live without it! Find here the essential best-sellers, recommended by our community.